Wilcox-Hildreth has a phenomenal team and we would like to help highlight the moments our team members shine the brightest.
FORK! Falcons Observed Radiating Kindness!
Nominations are submitted by staff members. Each week, a nominated staff member will be selected, presented with the honorary fork, and recognized district-wide. The staff member will be able to keep the fork for the week as an interesting conversation piece to help them share their wisdom with others or maybe just as tasteful decor.
Congratulations to Mr. Patterson!
Our district is so lucky to have Justin Patterson! He embodies what it truly means to be a team player. There is never a job that is too big or too small that he takes on. From driving a bus route to helping set-up events, leading a cheer (or high kick) at a pep rally, or supervising students, Justin is there to lend a hand and help our district run smoothly. He truly has school pride and always thinks about what is best for kids.

Congratulations to Gladys!
Gladys has done an exceptional job stepping into her new role. Taking on leadership responsibilities has gone smoothly and seems like a natural fit for her. She worked hard to be ready for the start of the year and has provided delicious and nutritious meals for our students and staff.

Congratulations to Mr. Volk!
Mr. Volk is flexible and willing to do anything for his students. Through scheduling and data collection preparation, he has exhibited extreme dedication to his students and their learning experiences. Mr. Volk consistently goes above and beyond what is expected in order to ensure his students have a successful year. (Nominated by Brandy Lunsford)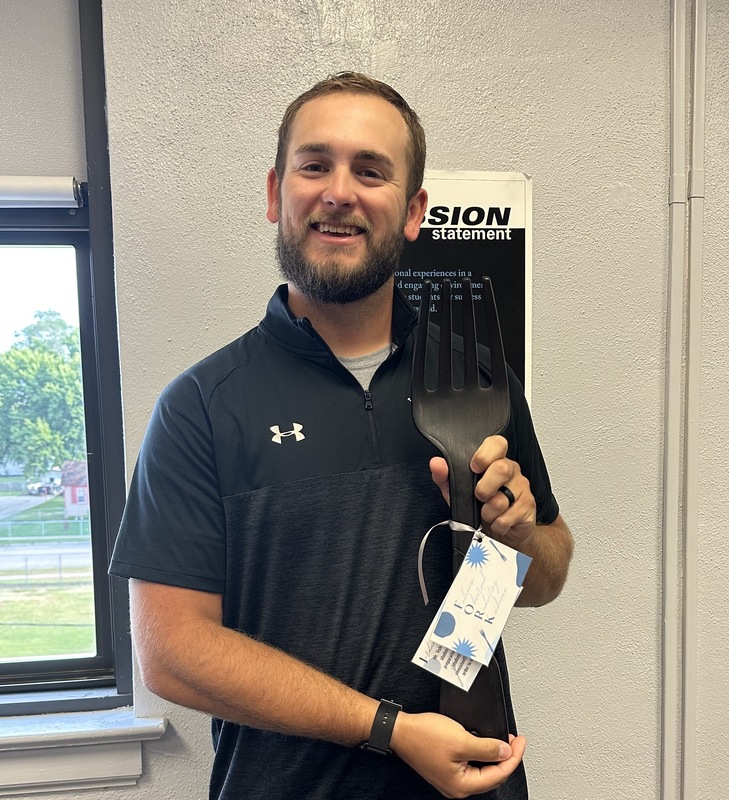 2022-2023 FORK RECIPIENTS
Congratulations to Melissa Myers!
Melissa is always willing to jump in and help others, she has a positive attitude, and her classroom is always open for students and coworkers.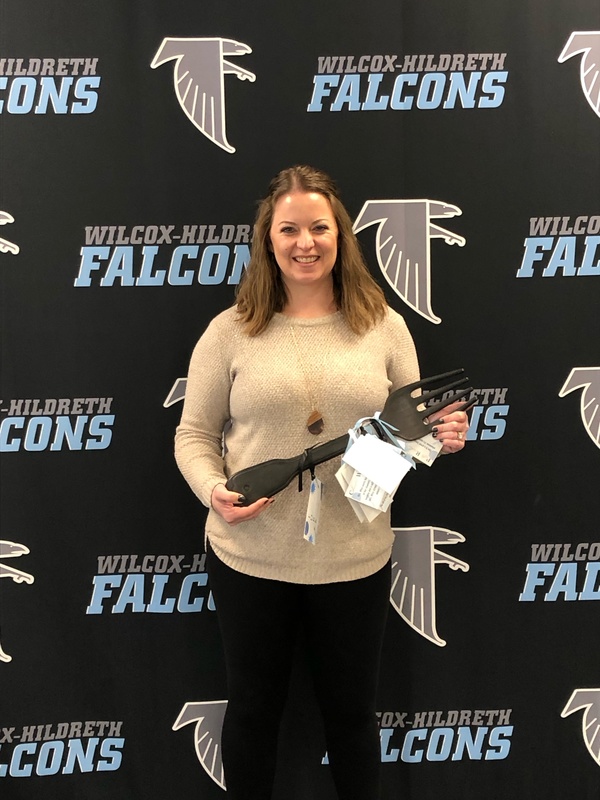 Congratulations to Connie Lovin!
Connie is always willing to help students before school and after school, and always has a positive attitude. She also spends countless hours outside of school doing things for the concession stand ensuring that our students are able to fundraise. Her dedication to our students and school is outstanding and very appreciated!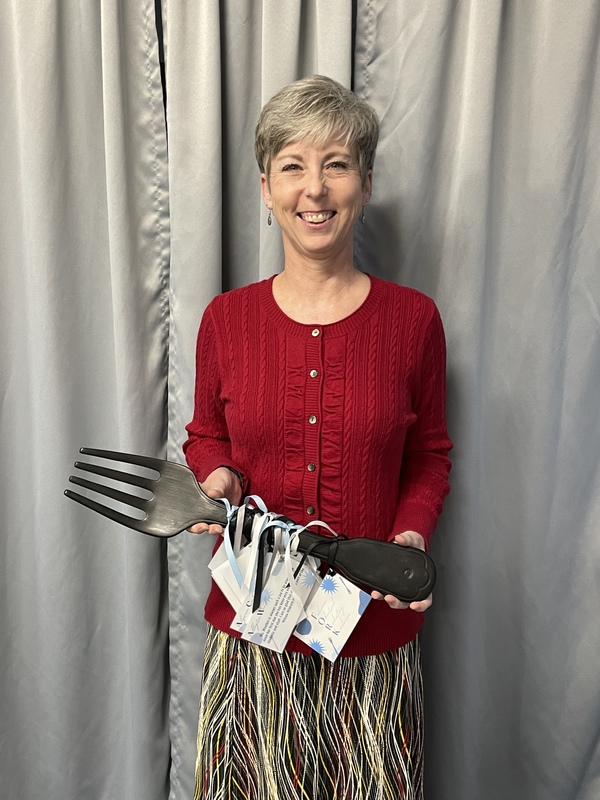 Congratulations to Tiana Gibb and Hana Mach!
Tiana is a great role model in our school for our students and other teachers. My students are always excited for guidance class, getting to learn, and do fun activities with Mrs. Gibb. Tiana is always there for us to bounce ideas off of, help us problem solve, and talk about our day. Tiana is a great asset in our district as a teacher and as a coworker.
Hana is a strong, kind, and supportive leader for not only our students and parents, but also our staff. She handles every situation with grace and understanding. Students and staff feel safe and heard when they speak with her. She is always willing to lend a helping hand and a listening ear. Her skills and kind heart make Wil-Hil a better place for all!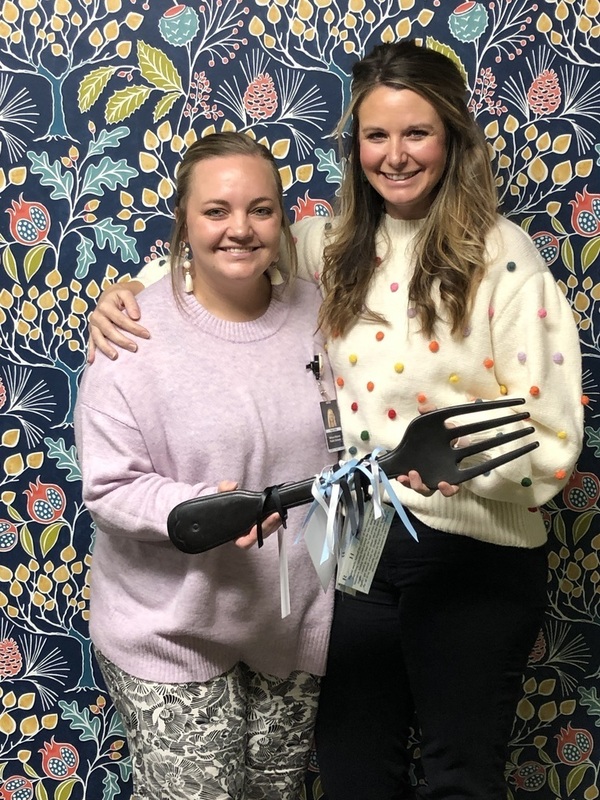 Congratulations to Patti Roads!
Patti is a great boss who is always willing to lend a hand whenever it's needed. She is very helpful and great with all of the kids.
Congratulations to Rogene Hinrichs!
Rogene works behind the scenes of the school and keeps everything running from paying the bills, doing payroll, insurance, having money bags for ball games and concession stands. I could go on and on about what she does that she doesn't get enough credit for. Thanks Rogene for being there for all of us, especially when we forget to request things in advance. You do a wonderful job!!!

Congratulations to Todd Bebensee!
Todd is always readily available to help haul something, clean up a mess, and is ready and willing to greet every student when they enter the school in the morning. Todd also works hard at making the football field look GREAT!

Congratulations to Lyndsay Robinson!
Lyndsay has been a blessing to the FFA chapter for the past few years! She has been the best chaperone, judge and "co-advisor" whenever asked. While Mrs. Faimon is on maternity leave, Lyndsay has taken on a huge role helping the chapter continue with all of their events. She has helped set up and arrange the concession stands for the demolition derby, chaperoned numerous activities, hauled members to events, collected dues and membership information, as well as helped run and organize chapter meetings. Lyndsay not only helps with the FFA chapter, but is dedicated to our school and students. She devotes a lot of time as the cheer sponsor, booster club member, and a school paraprofessional. I could not think of a more deserving person for this recognition! Thank you Lyndsay for EVERYTHING that you do!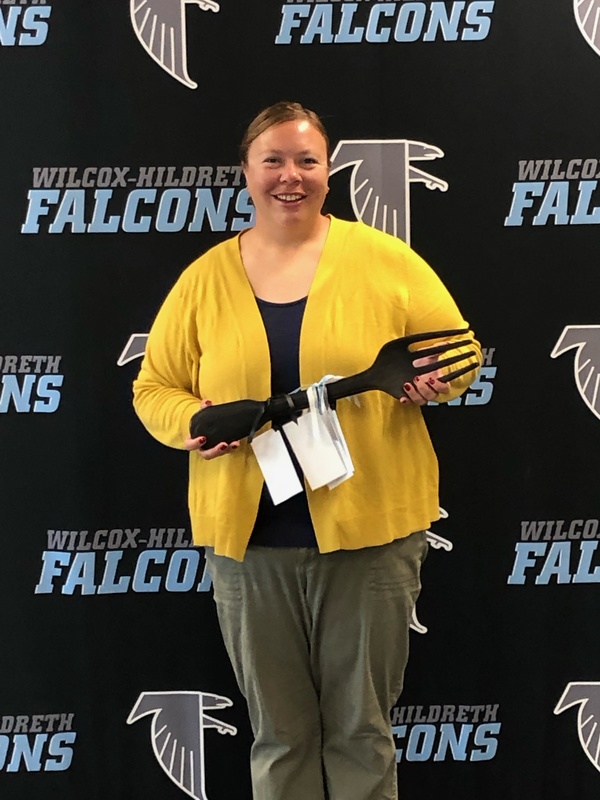 Congratulations to Chantel Winz!
Mrs. Winz works hard to give the best education to all of her students. She cares so much about their success and is willing to help them in anyway she can! Mrs. Winz strives to make her classroom a safe place where students can learn and grow!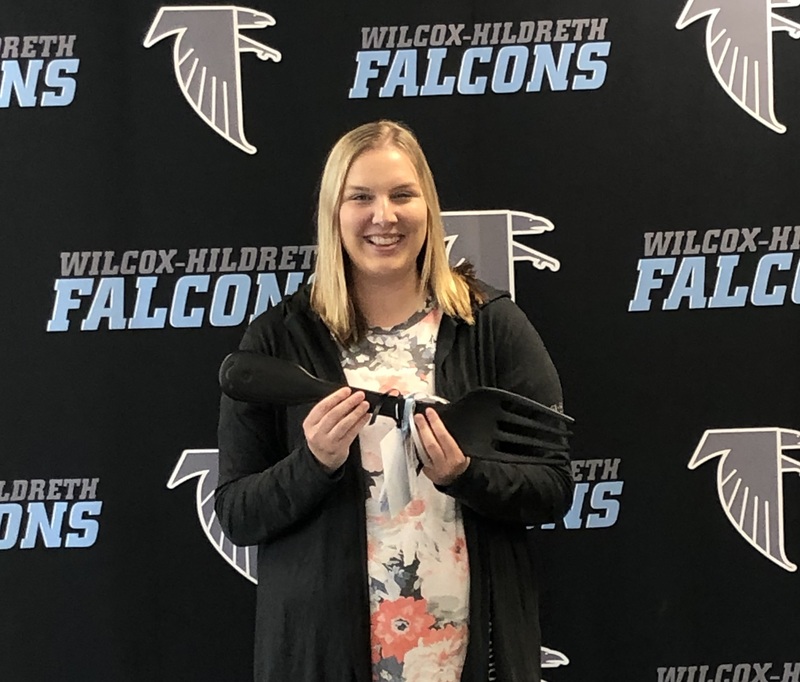 Congratulations to Alyssa Carey!
Alyssa has so much patience and understanding with the pre-schoolers. She makes them feel welcomed and safe. She always has a positive attitude and keeps everyone around her in a good mood.
Congratulations to Allegra Woollen!
Ms. Woollen is always such a joy to be around. Ever since her first day she has been very welcoming to both students and staff. I am so glad that she is a part of the Wilcox-Hildreth team.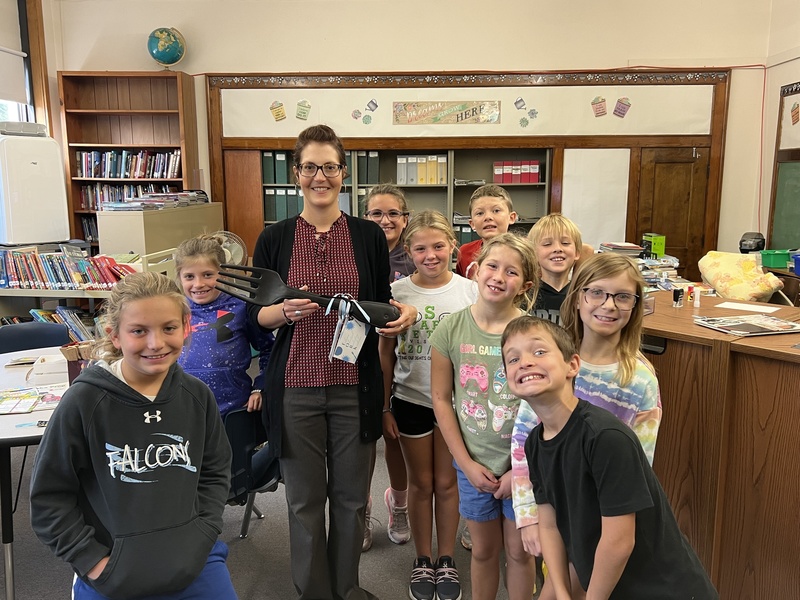 Congratulations Tanice Twohig!
Tanice always greets students and staff with a smile and always makes sure our bellies are full of delicious food!! Tanice is thoughtful of students and their health needs and goes above and beyond to take care of them. We appreciate the time and love she puts into our school!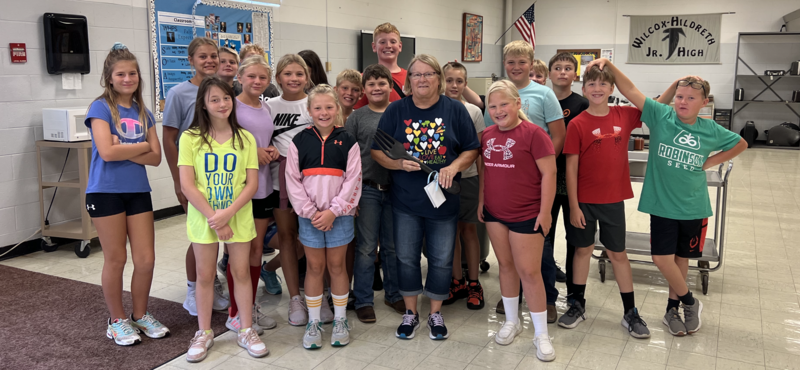 Congratulations Uriah Mata!

Mr. Mata has spent countless hours preparing for the start of the year. He has remarkably navigated the intimidating task of teaching all levels of students, balancing responsibilities between Wilcox and Hildreth sites, and even making an exceptional first impression on our students and their parents. We look forward to seeing what Mr. Mata has waiting for us next.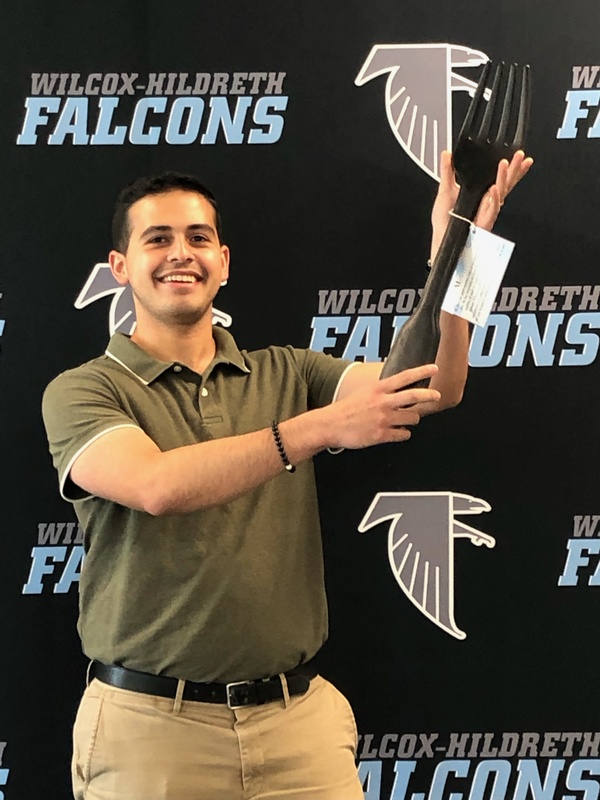 2021-2022 FORK RECIPIENTS
Our thirteenth recipient is Michelle Konert!
Always smiling and so helpful! Michelle works so hard to ensure teachers have subs when needed. We would not be able to operate without her.

Congratulations Michelle!!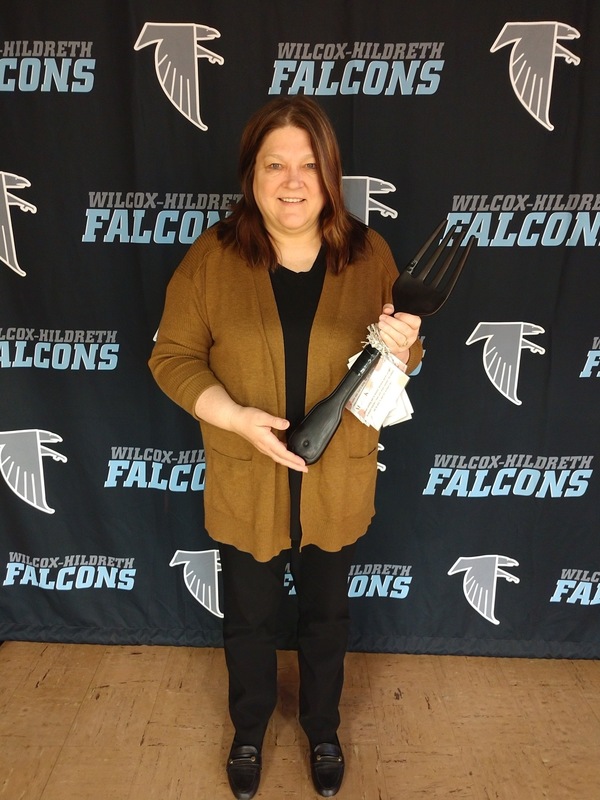 Our twelfth recipient is Deb Johnson!
Miss Johnson has spread kindness in our school for years whether making work room coffee every morning, numerous Staff "King Cakes" over the years, pans and pans of brownies and snacks for student athletes with notes of encouragement and praise, and that daily warm smile she displays to all. She is here late and back again early, having volunteered to be E-Sports Sponsor and having led FCA for years. She always thinks of others before herself lending a hand wherever she sees a need. She is a wonderful role model for students and staff alike. (Nominated by Carla Wilson)
Congratulations Deb!!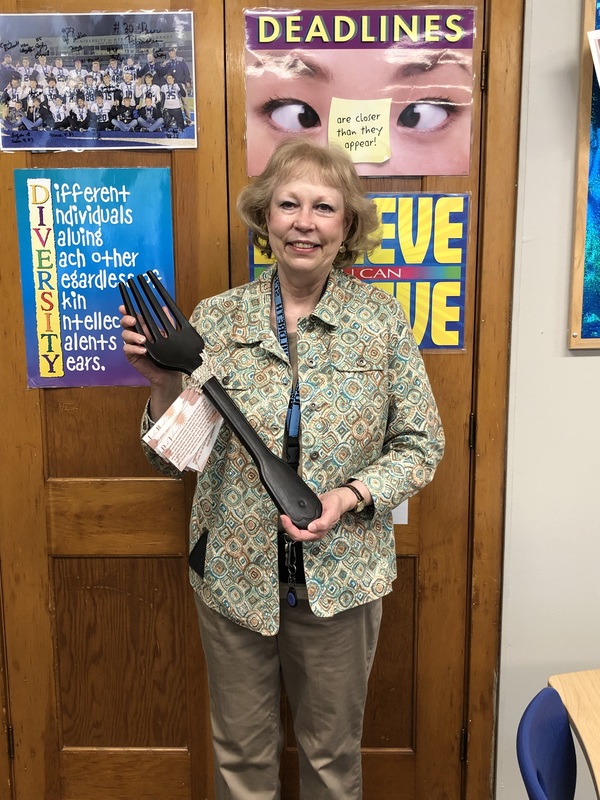 Our eleventh recipient is Shannon Lovin!
Mr. Shannon Lovin is such a great model for our school. He gives so much of his time to the school and genuinely cares about the students & staff. Thank you, Mr. Lovin, for all that you do for our school because it is deeply appreciated! (Nominated by Nurita Lambert)
Congratulations Mr. Lovin!!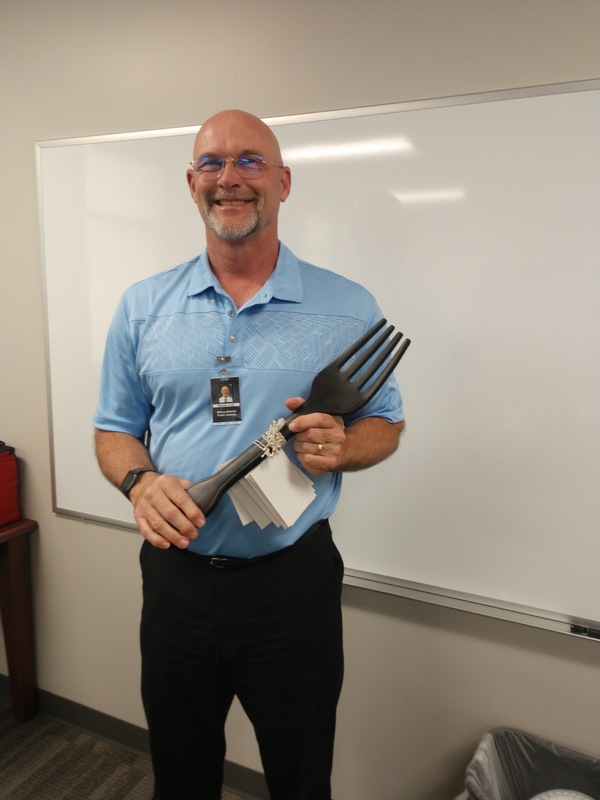 Our tenth recipient is Katie Hohensee!
We seldom see Mrs. Hohensee without a smile on her face. Kindergarten is a very active and demanding teaching job, and Mrs. Hohensee does a great job of adjusting to changes as they occur. She is patient with and full of praise for her students as they grow and learn in her classroom. We are fortunate to have such a caring teacher guiding some of our youngest students! (Nominated by Jean Bunger)
Congratulations Katie!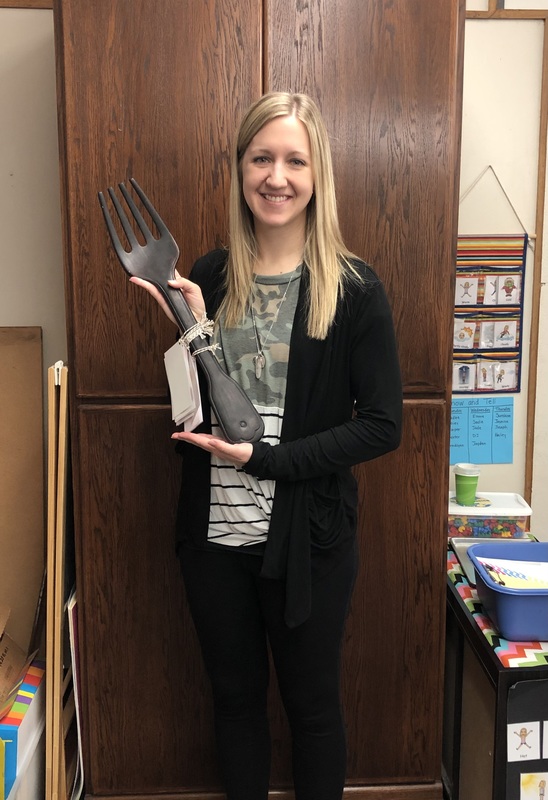 Our ninth recipient is Robert Bennetts!
Robert is always willing to help, no matter the situation. He is an awesome addition to the school and we are lucky to have him around. Whether it's a big problem or small problem, he's on it. He even does it with a smile. He wears many hats such as custodian, bus driver, and Mr. Fix-It of everything. Thank you, Robert, for everything you do!
Congratulations Robert!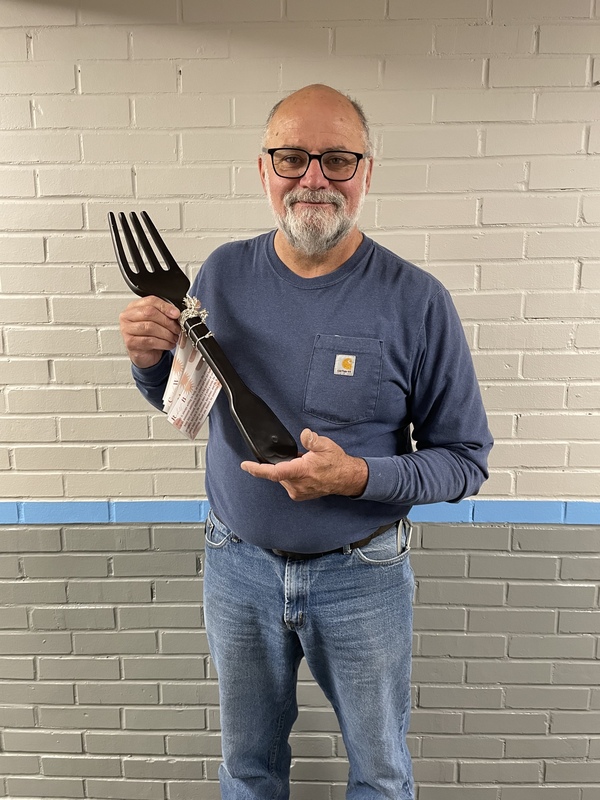 Our eighth recipient is Hana Mach!
Mrs. Mach is a key member to our school district in so many different ways. It's hard to know where to start. From always having an open door and an open heart for helping students, former students and fellow co-workers to taking on the daily duties as a school counselor, she always radiates kindness with a smile and positive attitude.

Congratulations Hana!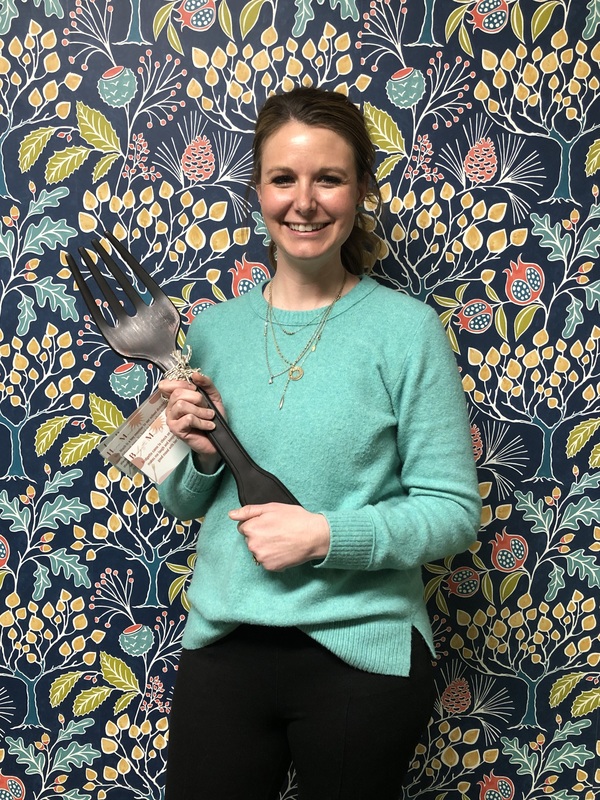 Our seventh recipient is Carla Wilson!

Carla is always willing to help others without hesitation. Her goal is to make sure the students and staff have a safe and clean environment to learn and work in and often goes above and beyond when doing so. She is always friendly and does her job with a smile. (Nominated by Melissa Myers)

Congratulations Carla!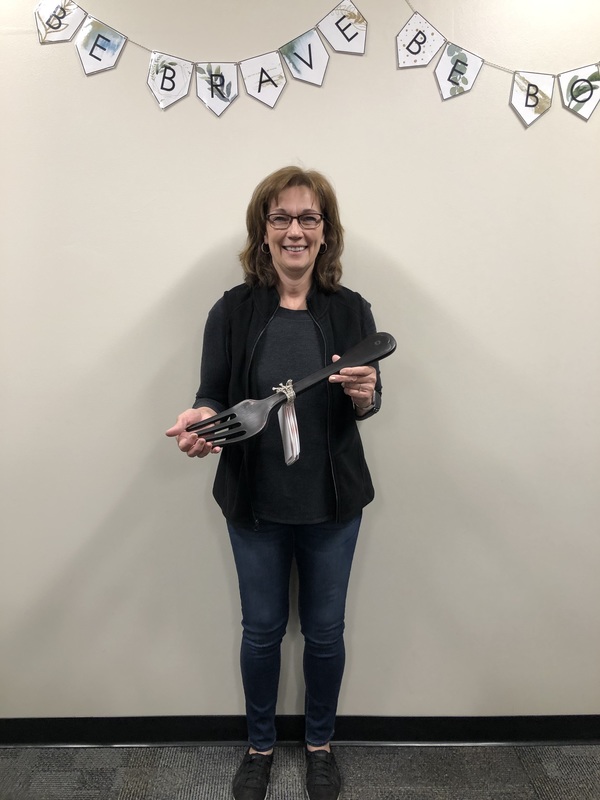 Our sixth recipient is Bridgette Melroy!
Bridgette came to check on me after a long day! She makes me laugh and keeps others around her in a good mood with her humor and jokes!

Congratulations Bridgette!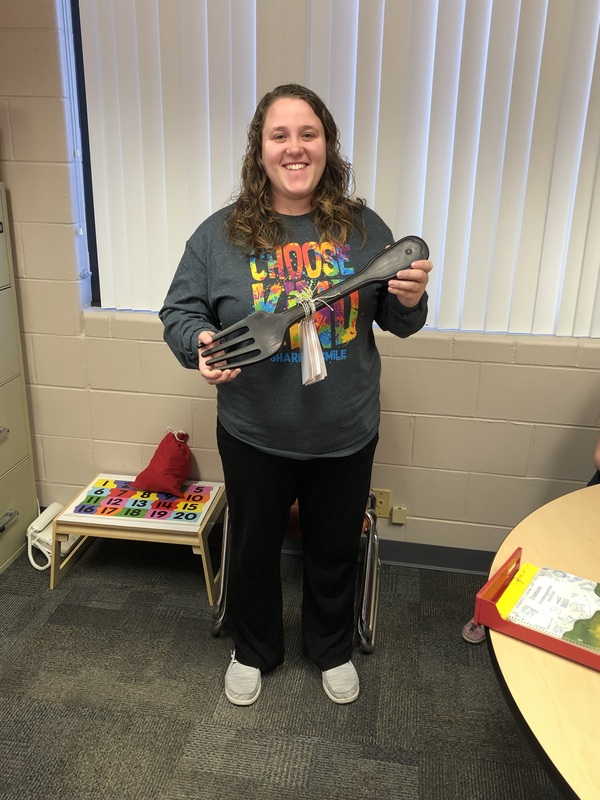 Our fifth recipient is Jean Bunger!
No matter what Jean is doing, she will always stop and help a student or staff member with computer or phone problems. She is a great asset to the Falcon Team!! (Nominated by Julie Rahmann)
Congratulations Jean!
Our fourth recipient is Nurita Lambert!
Nurita puts in long hours, sometimes well before or after school ends, making Valentine Cookies every year. This is something students, staff, and the community look forward to each year. We appreciate the continuation of such a special tradition!! (Nominated by Jordan Glenn)
Congratulations Nurita!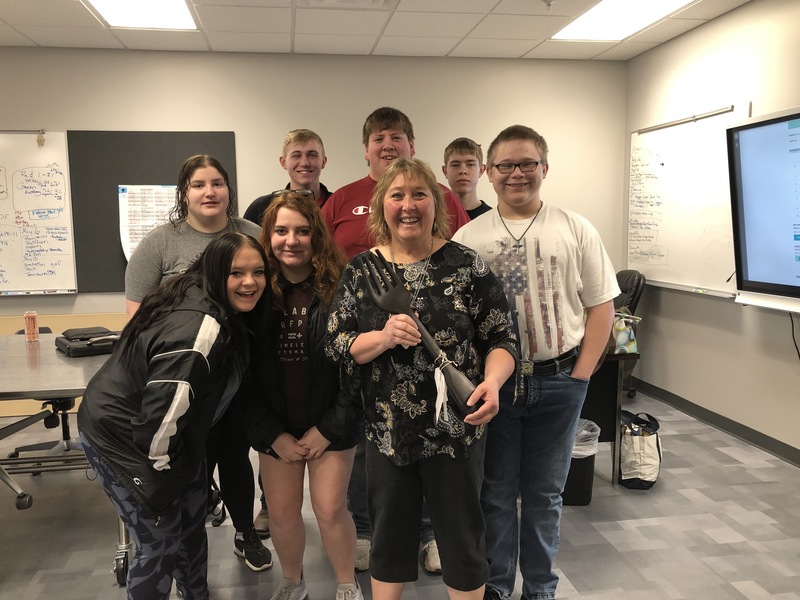 Our third recipient is Julie Ehlers!
Mrs. Ehlers makes sure everyone feels appreciated! She listens closely and offers caring advice whenever someone needs it. She goes out of her way to help the students and teachers she works with and expects nothing in return. Mrs. Ehlers is adored by all of the students! She is a true Falcon at heart!! (Nominated by Kelly Sheen)
Congratulations Julie!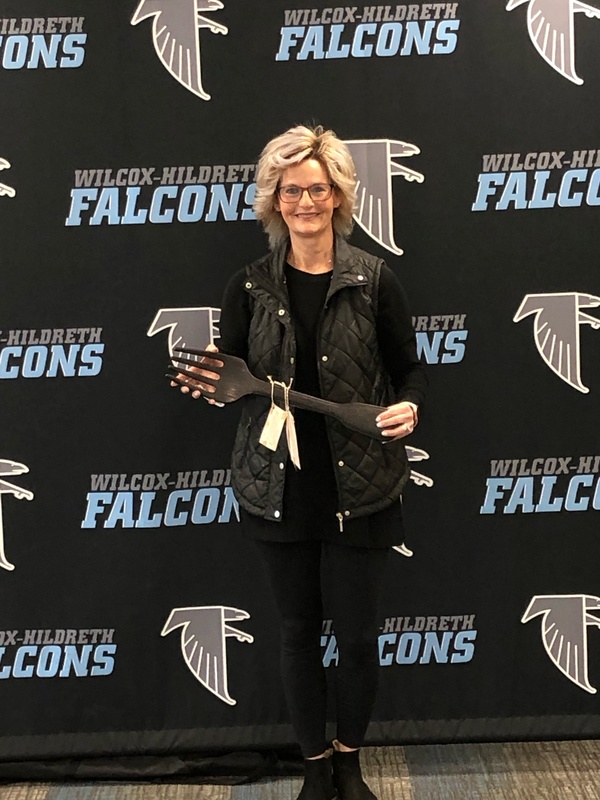 Our second recipient is Tiana Gibb!
Tiana is always in a positive and happy mood! She not only gives her all to her students, but also is willing to help with any educational task needed in the district! She is a rockstar and represents education in such a perfect way! (Nominated by Lynsdey Rossen)
Congratulations Tiana!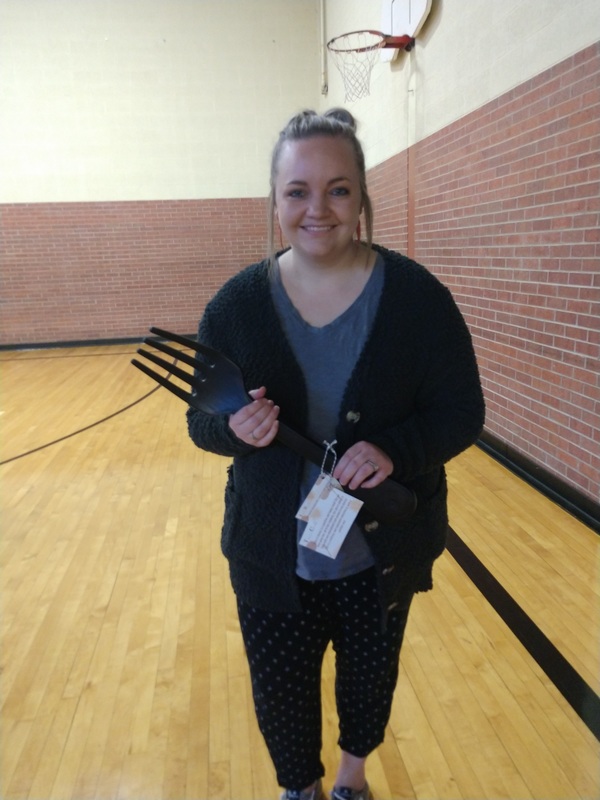 Our first recipient is Julie Rahmann!
Julie greets everyone with a smile no matter if she is answering the phone, greeting guests, or helping someone who has an injury or doesn't feel well. She wears many different hats each day, and takes care of everyone in a very sincere and caring manner. (Nominated anonymously)
Congratulations Julie!