Grades 7-12 Spring Concert -Monday, April 12, 2021- 7pm. North Gym. Public invited. Students are excited and ready for our 1st concert in 16 months!

Eggs are here! Third grade is looking forward to hatching eggs and hopefully having some chicks.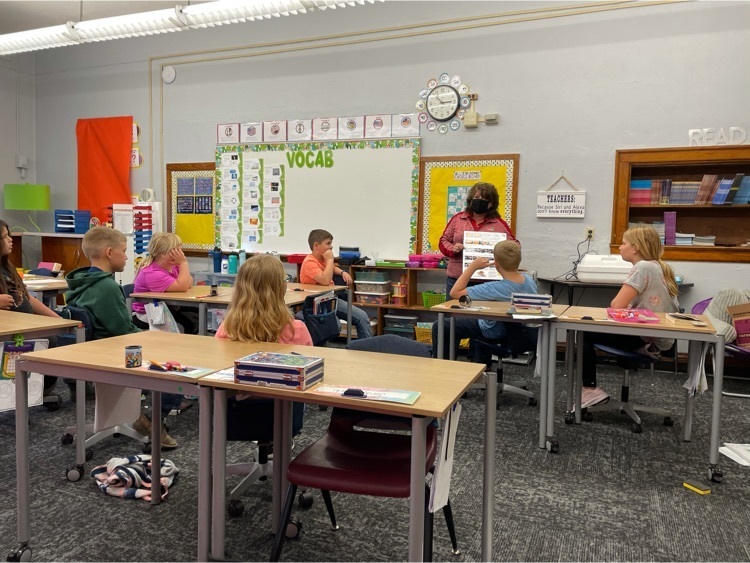 Congratulations to Brooke Quadhamer, Sarah Jensen, and Natalie Billington for being named Class D2 All-State Honorable Mention by the Omaha World-Herald over the weekend! A well earned honor ladies!!!

The Lower Elem did an awesome job during the Penny War and raised a total of $250 for the Wilcox Fire Dept. Pictured below is the 1st Grade class earning their Ice Cream Party for raising the most with a total of $109. 52! Way to go kids!

Khloe and Kaylan earned their AR medals today in second grade!

What a great week for career exploration! The freshmen attended the Holdrege Career Fair. They learned about jobs in the area and listened to professionals talk about careers. Marcy from the NE 4-H Extension talked to sophomores about motivated skills, resumes, and networking.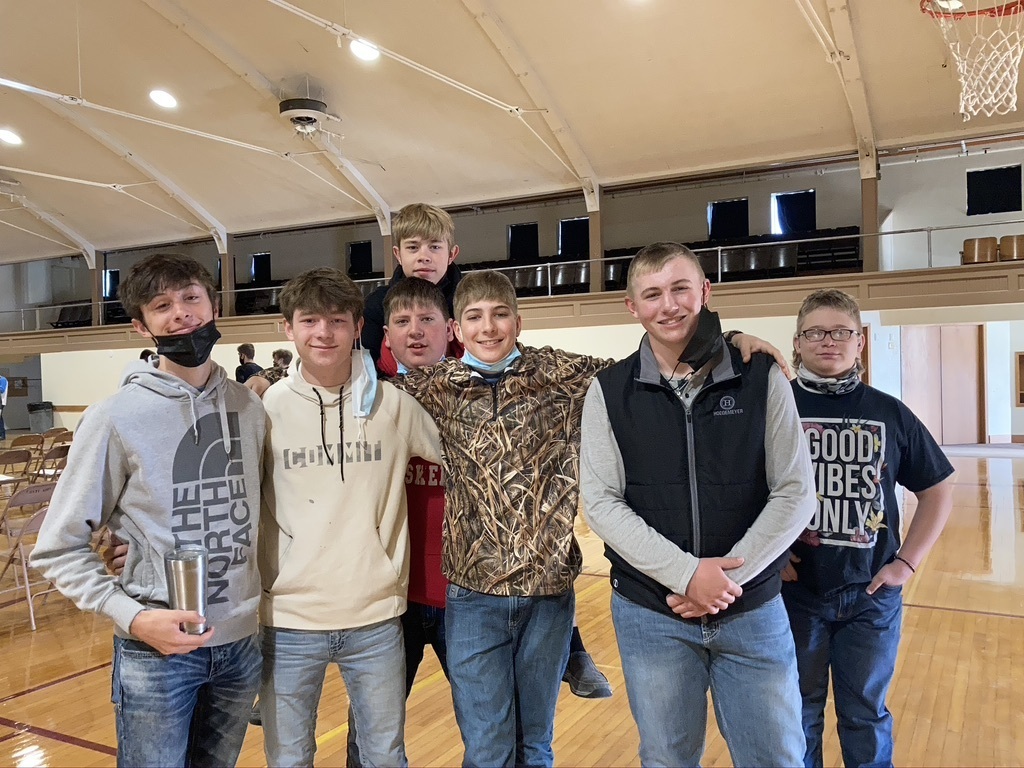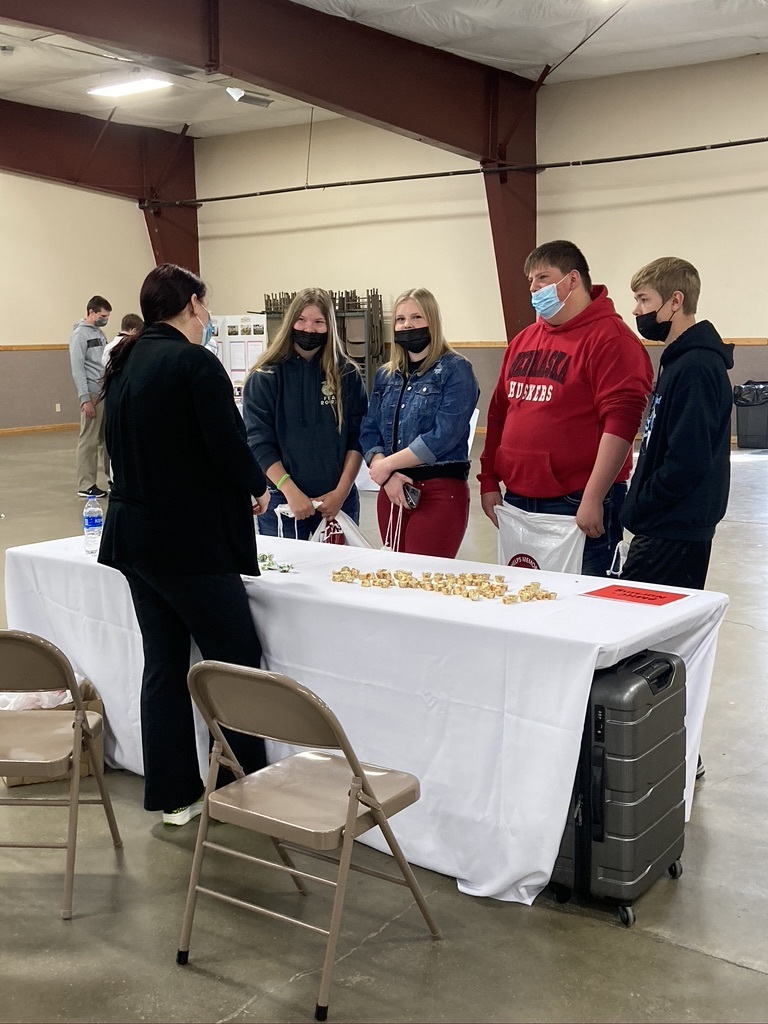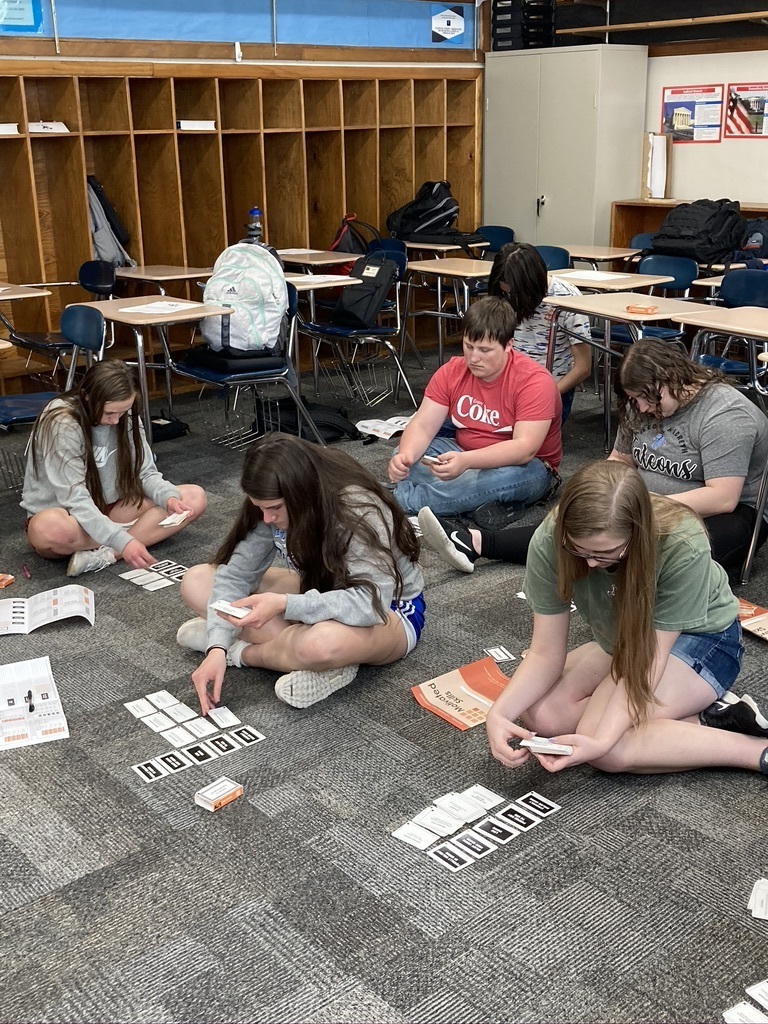 The National Honor Society members had a great time helping the Wilcox Vol. Fire Fighters with their annual Egg Hunt. What a perfect day!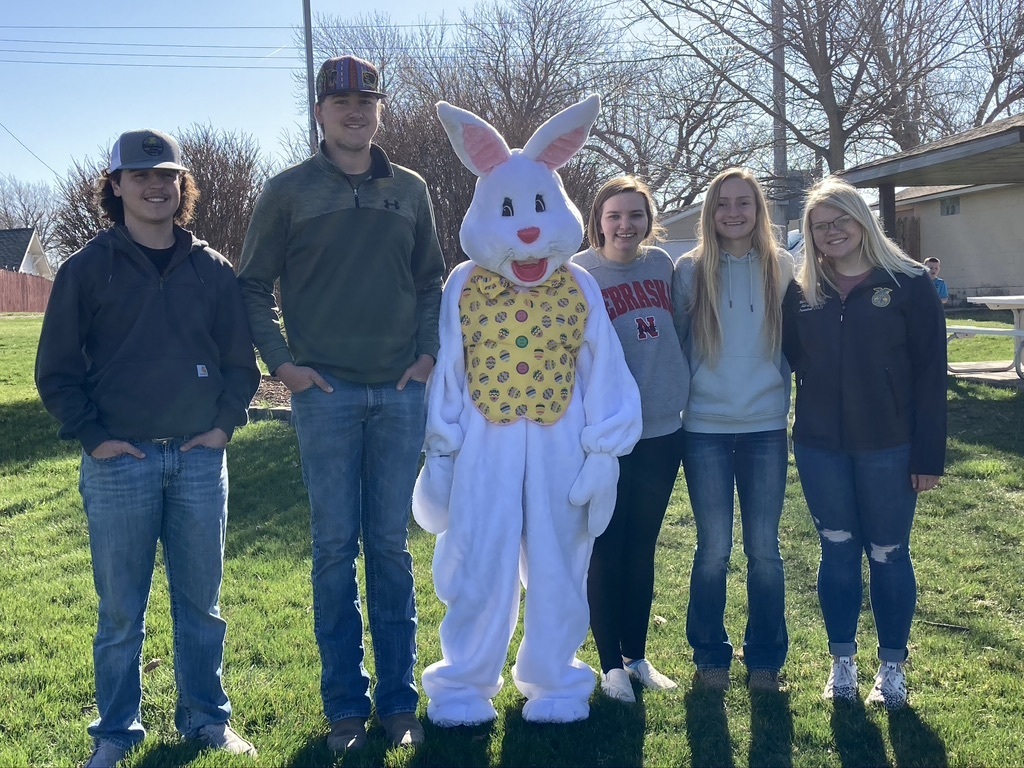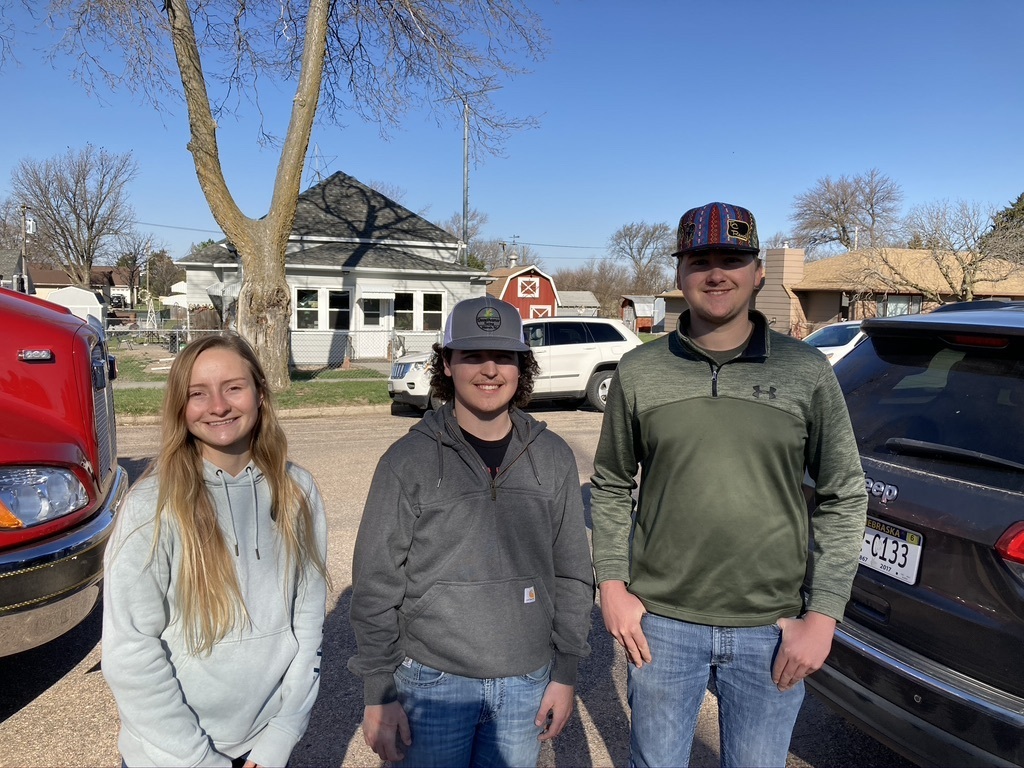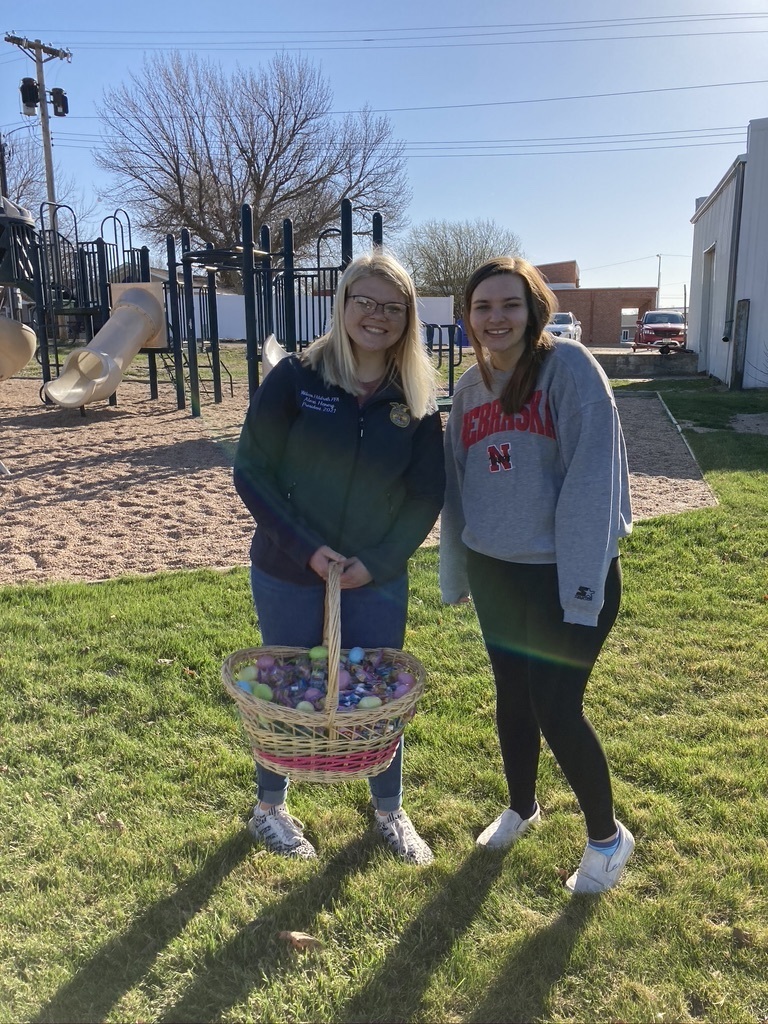 Proud of Upper Elem for raising money for the Hildreth Fire Dept. and proud of Jacob for leading the charge. Kids handed over a $450 check today and then things got sticky!!! Stay tuned for results of Lower Elem fundraiser for the Wilcox Fire Dept. next week!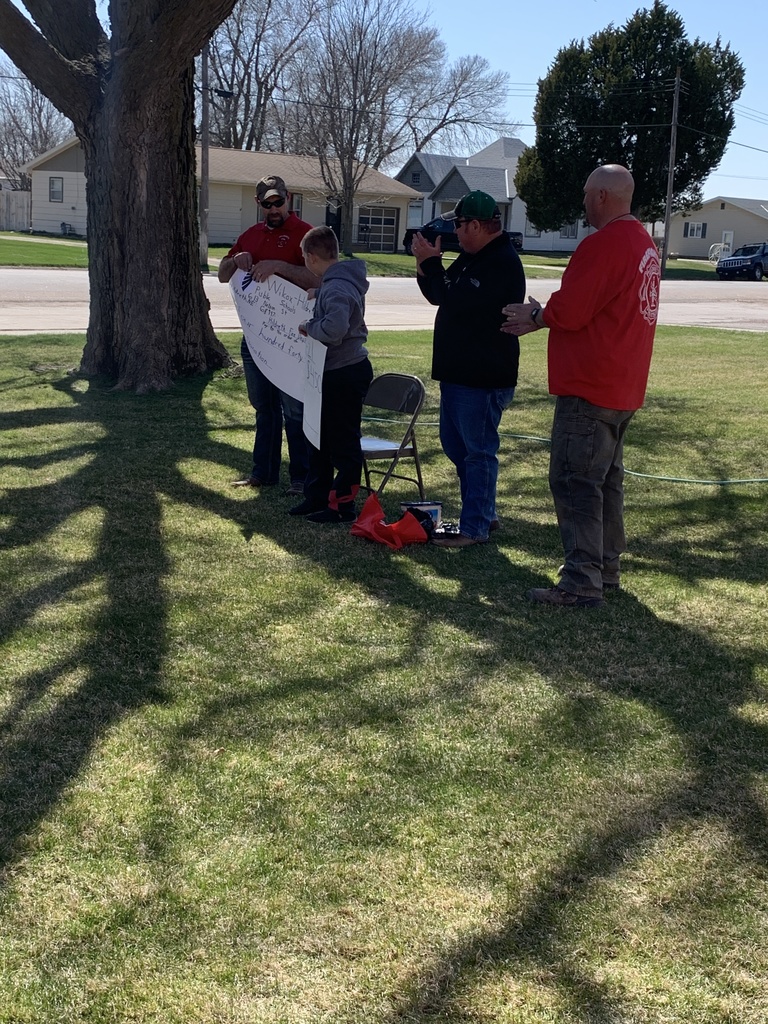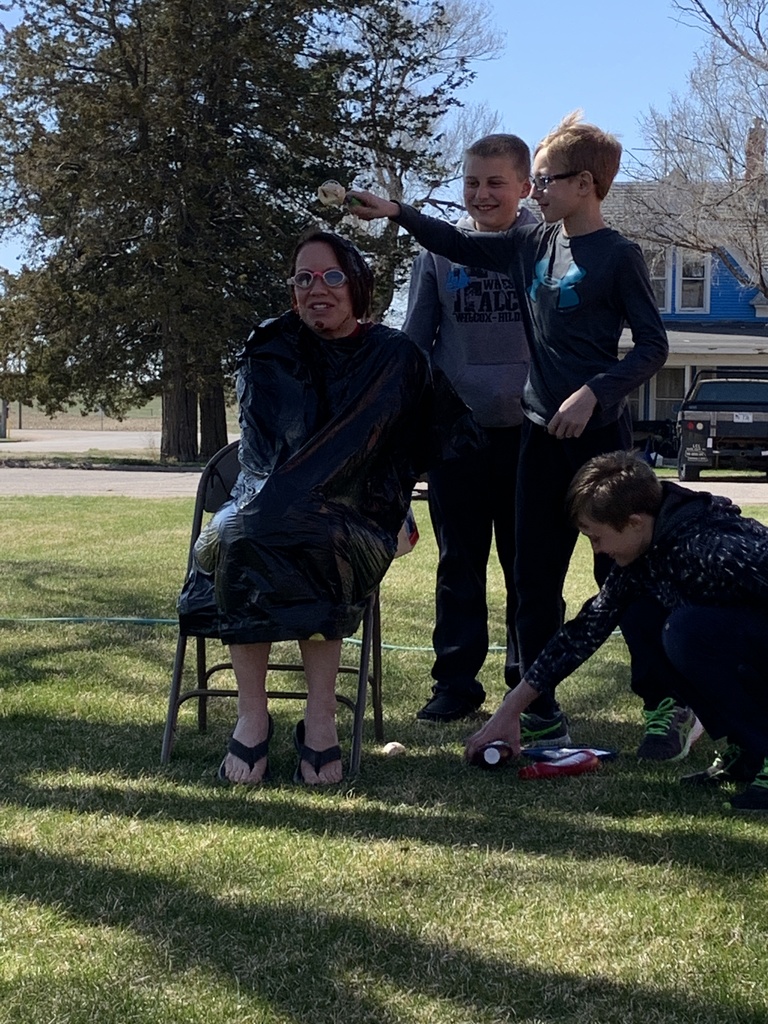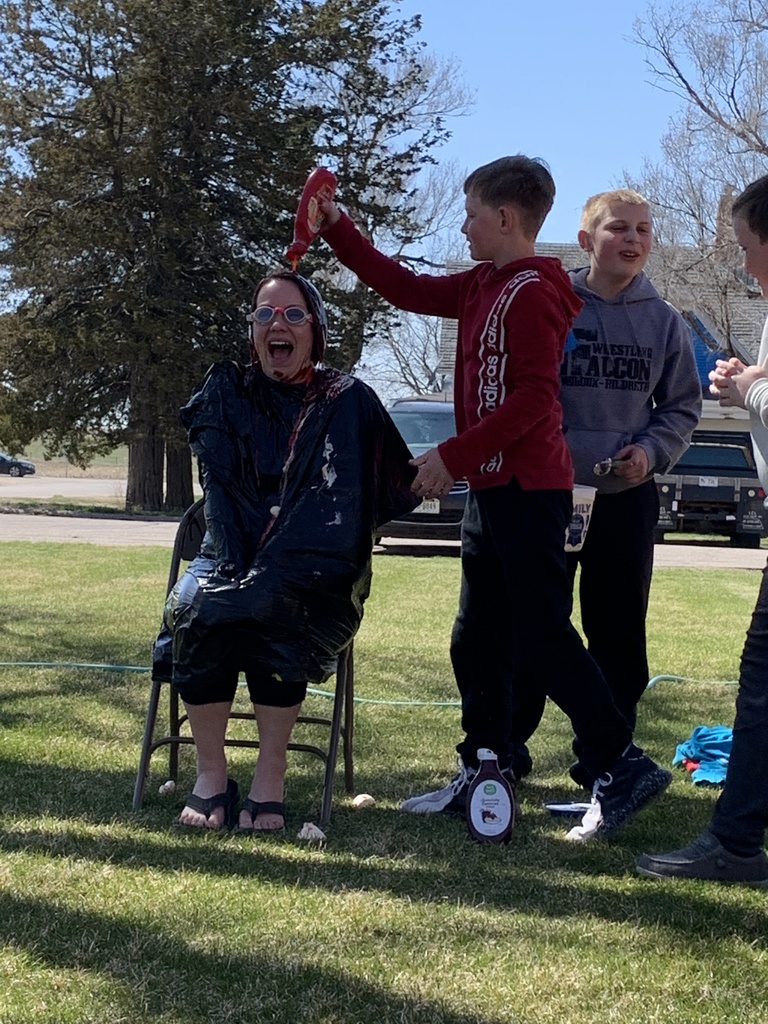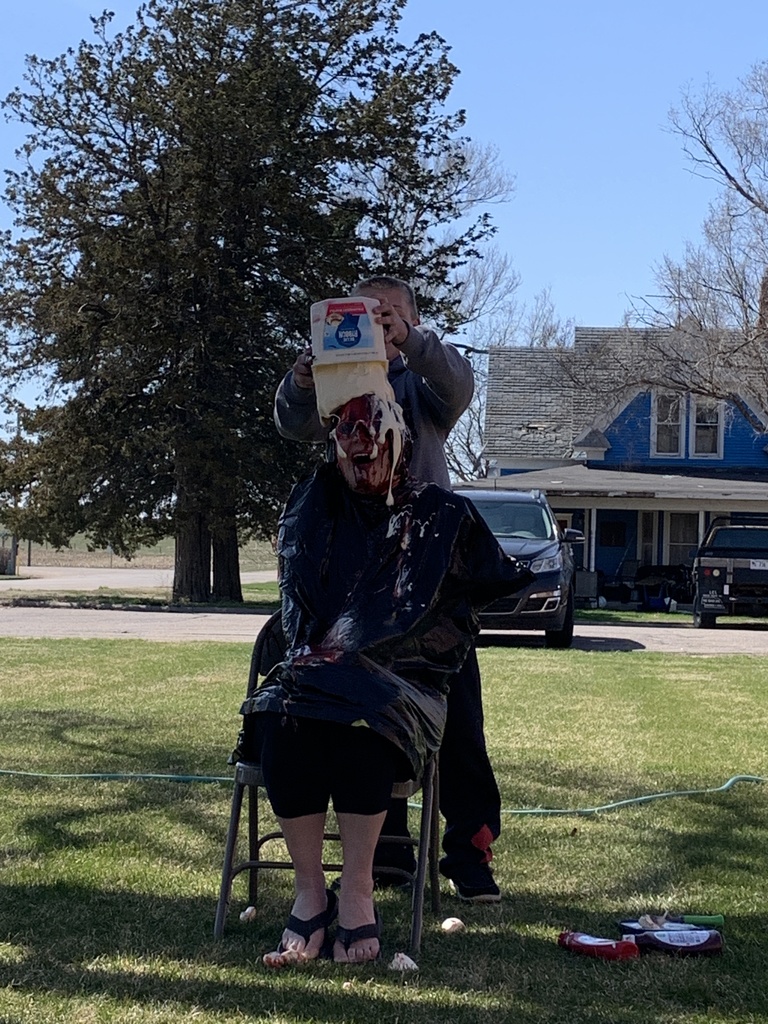 It's not an April fool's joke - the school website may be unavailable or unable to load this morning. We are doing some maintenance and adding some new features today. When it is back online, we hope you'll think it is the best version yet!

Reminder... Freshmen: We will be leaving school at 8:00 am tomorrow for the Holdrege Career Fair. You will be required to wear a mask. They would also like you to please dress professionally. We will return to school at lunch time. Please let me know if you have questions!

The Falcon boys and girls basketball teams are excited to announce a summer basketball camp opportunity for boys and girls who will be entering grades 3-12 next year. We have partnered with Midwest Elite Basketball (
https://midwestelitebasketball.com/
) to put on a camp for boys and girls who will be entering grades 7-12 next school year, as well as boys and girls who will be entering grades 3-6. These 2-hour camps will both take place June 7th-9th; exact times will not be known until late April. Students entering grades 7-12 should check the "Two-for-One Camp" option on the registration form and return that to Coach Whipkey. Students registering for that camp do not need to submit a check for the camp at this time; we will be having a fundraising meeting during lunch on April 13th as a way to help off-set some of the cost of the camp. Students entering grades 3-6 should check the "Future Stars: 3-Day Camp" option on the registration form. Those registration forms, along with a $55 check per camper (made out to either Wilcox-Hildreth Girls Basketball or Wilcox-Hildreth Boys Basketball), can be returned to Coach Whipkey at the school in Wilcox. If you have any questions, please e-mail Coach Whipkey.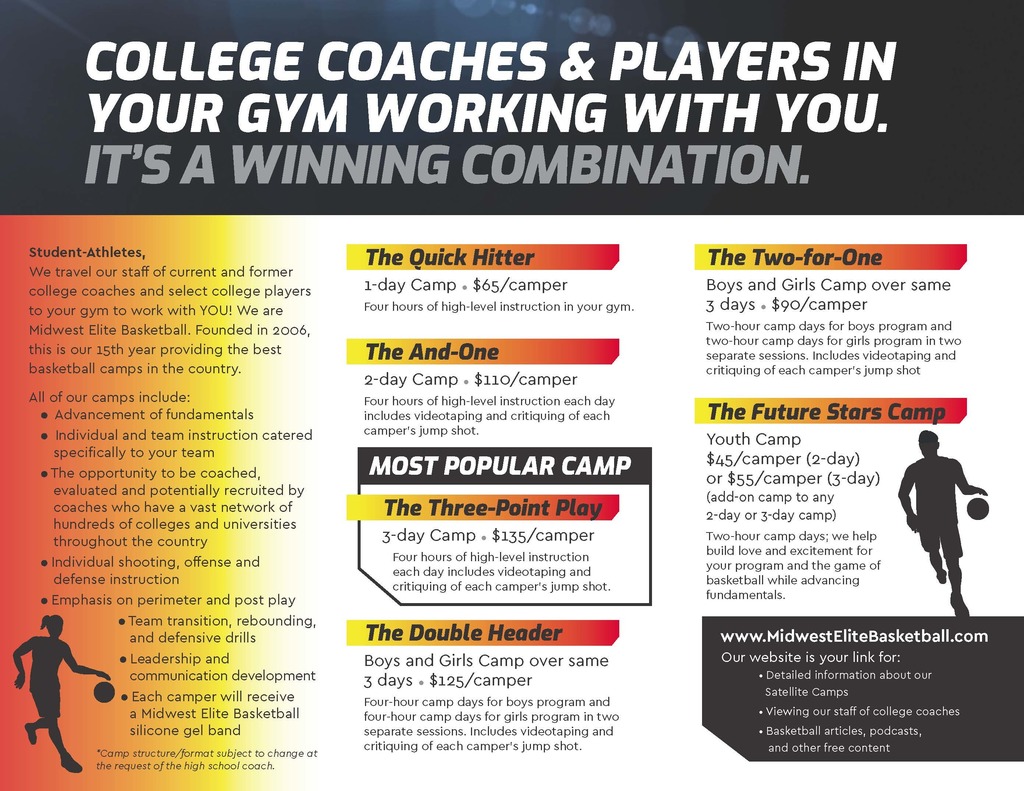 Congratulations to the following girls basketball players on their recent honors. Brooke Quadhamer: 3rd Team Kearney Hub All-Region, Lincoln Journal-Star all-state honorable mention Sarah Jensen: Kearney Hub All-Region honorable mention, Lincoln Journal-Star all-state honorable mention Natalie Billington and McKinley Ritner: Lincoln Journal-Star all-state honorable mention

Congratulations to Natalie Billington! Natalie broke the Wilcox-Hildreth school record for Girls Shot Put at the Falcon Invite with a throw of 37-01.50. There were also many personal records set by Falcon track athletes at the Falcon Invite. Great work Falcons!

If you are going to the track meet tomorrow bring a lawn chair. Because of recent rains we can't move the bleachers.

Results from the FKC Music Contest. Superior Ratings--Vocal Solos:. Keya Knaus, Natalie Billington & Magnolia Springer. Instrumental Solos: Abby Klein & Georgia Ramsey. Excellent Ratings:. Girls Emsemble & Vocal Solo-- Sarah Jensen. Congratulations Musicians!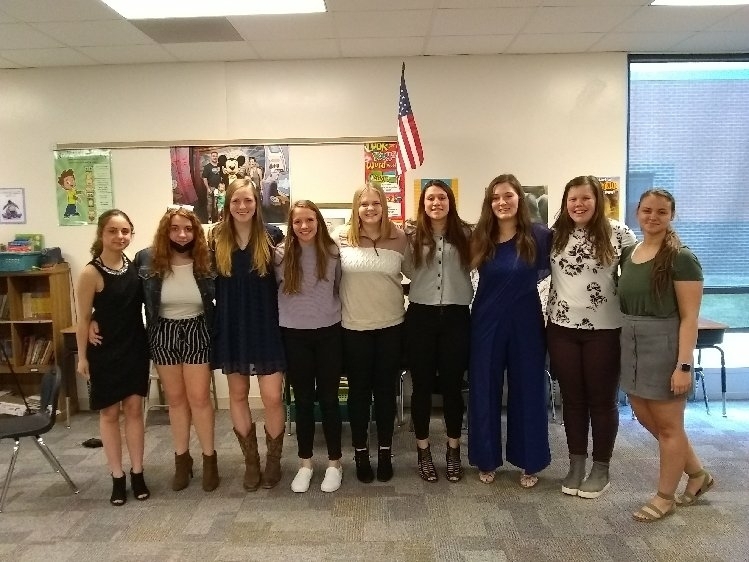 It was so good to hear the Wil-Wil students performing solos and small groups at the FKC Music Contest today at Pleasanton.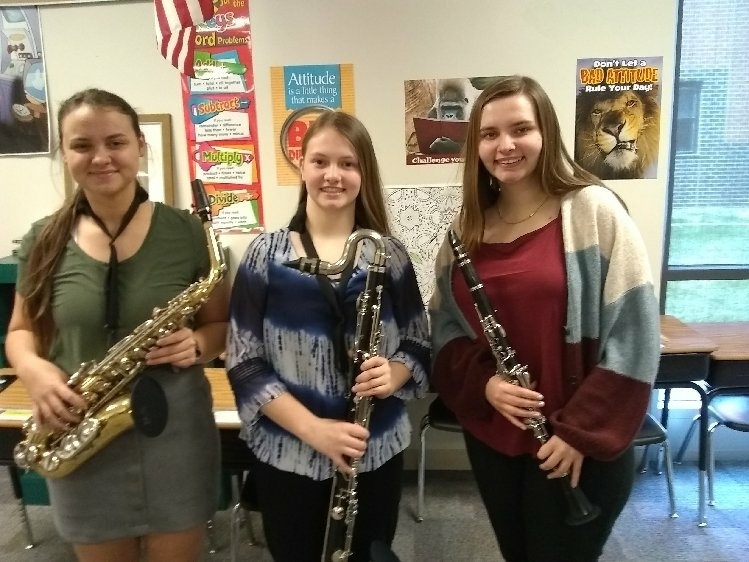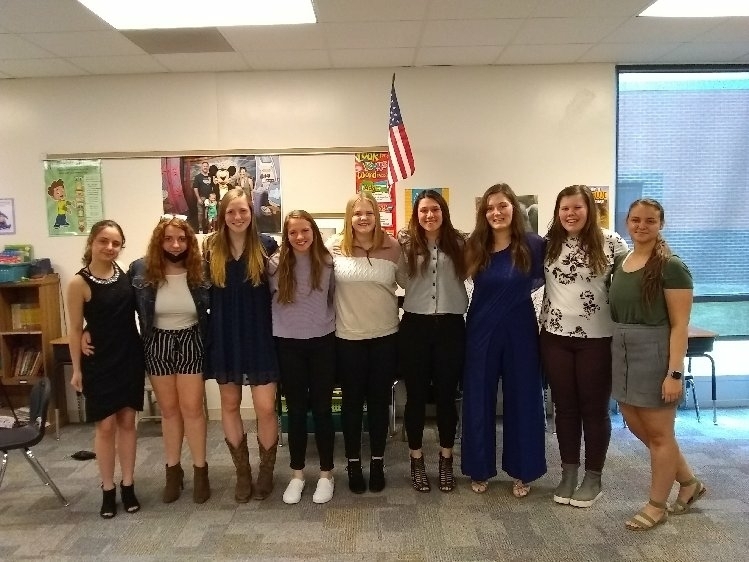 Thank you so much, St. John's Lutheran Church for letting us use your facilities to give the juniors the ACT. We appreciate your support! Our juniors were awesome! They not only worked hard, but they even helped us clean up and move things back without even being asked!

The juniors learned so many helpful tips and strategies at the Chad Cargill workshop they attended in Alma. They will take the ACT on Tuesday. Please be at the church at 7:45 am for breakfast. After the test, they will get a catered lunch and be released for the day.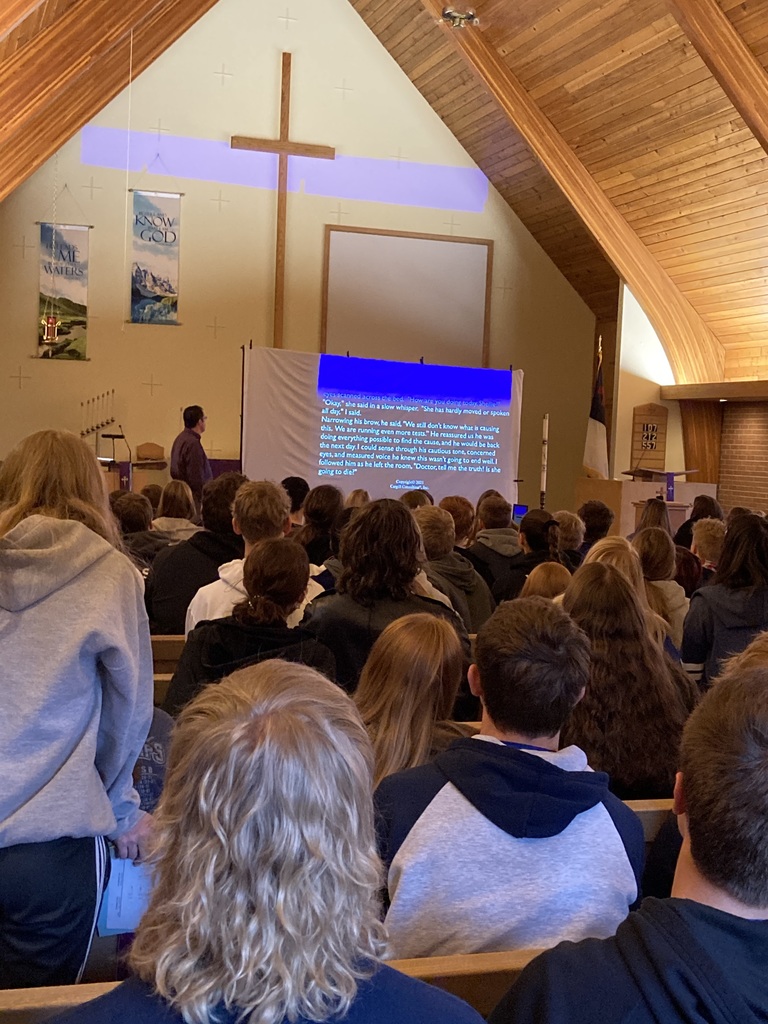 Our 7-12 students have been busy spreading kindness this past week through our Access Period Challenge. Each class came up with an activity that would spread kindness in our school! Check out the poster below to see some of their ideas!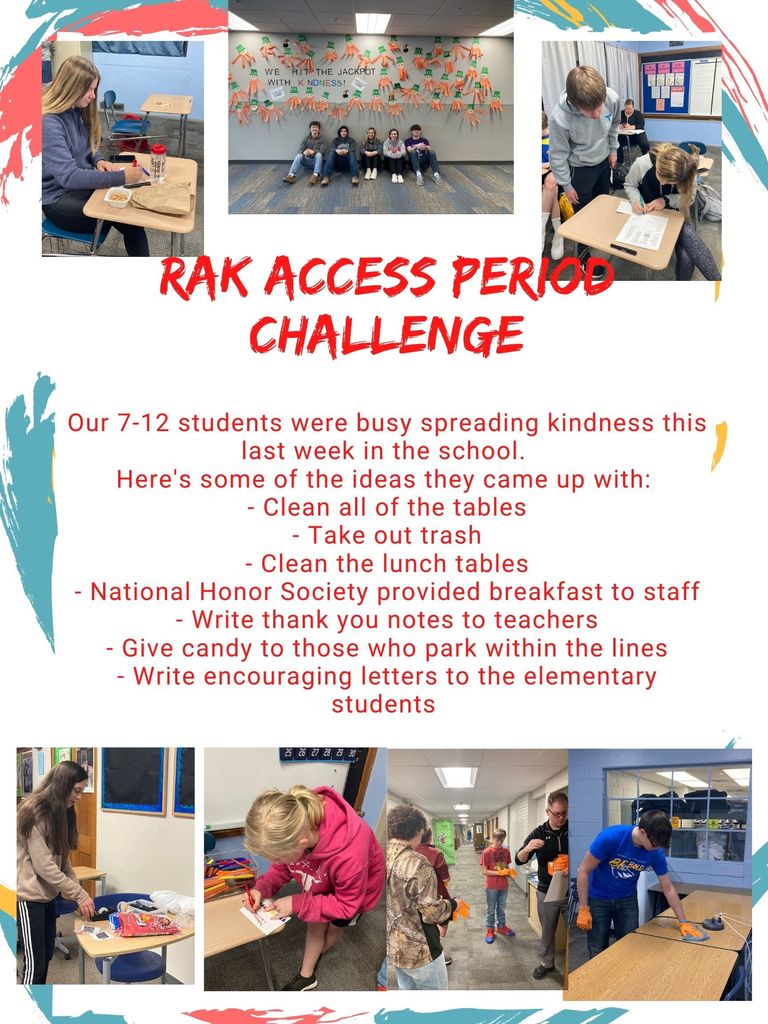 Our Thursday's Community Organization Spotlight was the Wilcox Vol. Fire Department. Not only do they work to keep us safe, but they also put on events in the community and are starting a youth cadet program. Thanks, Dustin, for stopping by to tell us about your organization!