Miki Loos talking to our students about sports nutrition!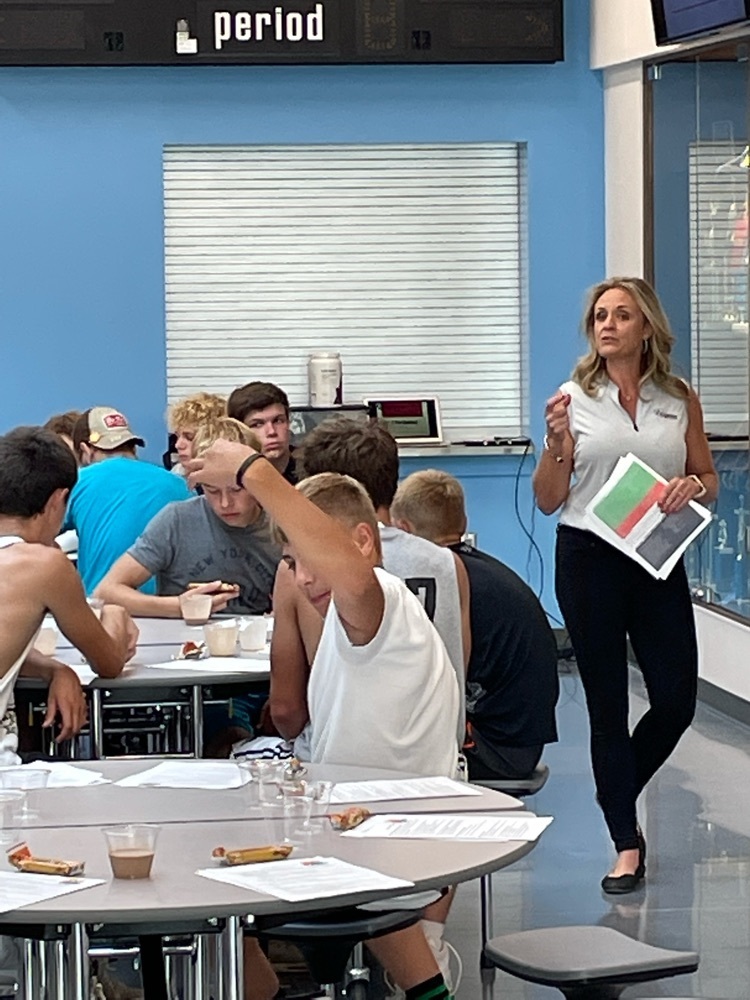 2 Announcements for parents. Today was the last day for the summer lunch program. No meals next Monday. Miki Loos nutrition for sports performance talk for students in grades 7-12 tomorrow at 5:30. Parents welcome to attend.

Athletes grades 7-12, Tues. Aug. 3 @ 5:30 Sports Nutrition talk with Miki Loos. Miki is a Dietitian with FCH in Geneva. She has a passion for sports nutrition and performance. Thurs. Aug. 5 @ 3:30 ACL testing by PMHC, Boys then Girls, both in the cafeteria

Football conditioning for students in grades 9-12 will begin Monday, August 2nd. Attached is the schedule for conditioning week for the football team.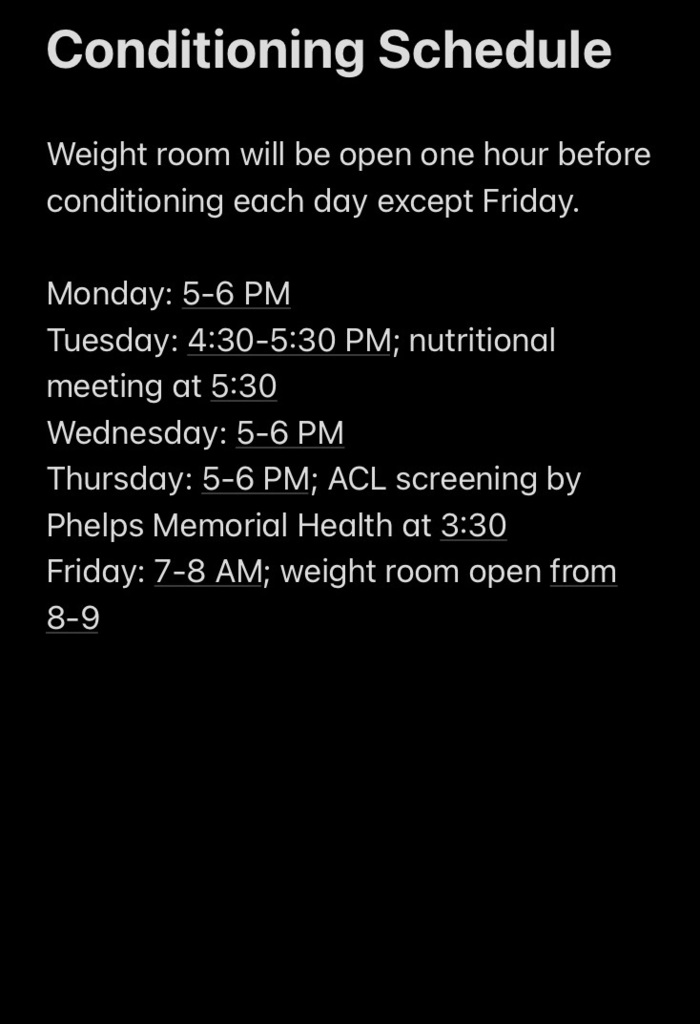 With conditioning for fall sports beginning next Monday August 2nd, this week will be the final week that the weight room is open for summer lifting.

The July, 2021, Newsletter is now available in the News Feed Area.

School is just around the corner! Parents/Guardians and Incoming 7th graders and 9th graders are invited to attend our orientation on Aug. 11th! Hope to see you there!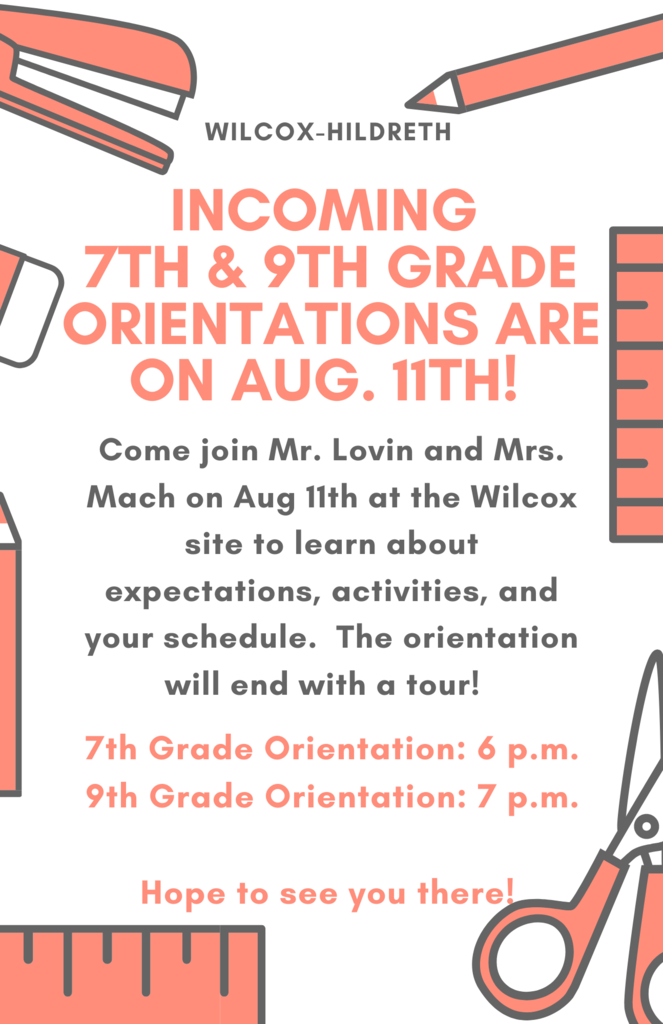 Due to low attendance, the weight room will be closed for afternoon sessions the rest of the summer. Students are still welcome to lift from 6-9 AM Monday-Thursday.

Volleyball girls playing sand volleyball at Thayer Central vball camp! 🏐🏐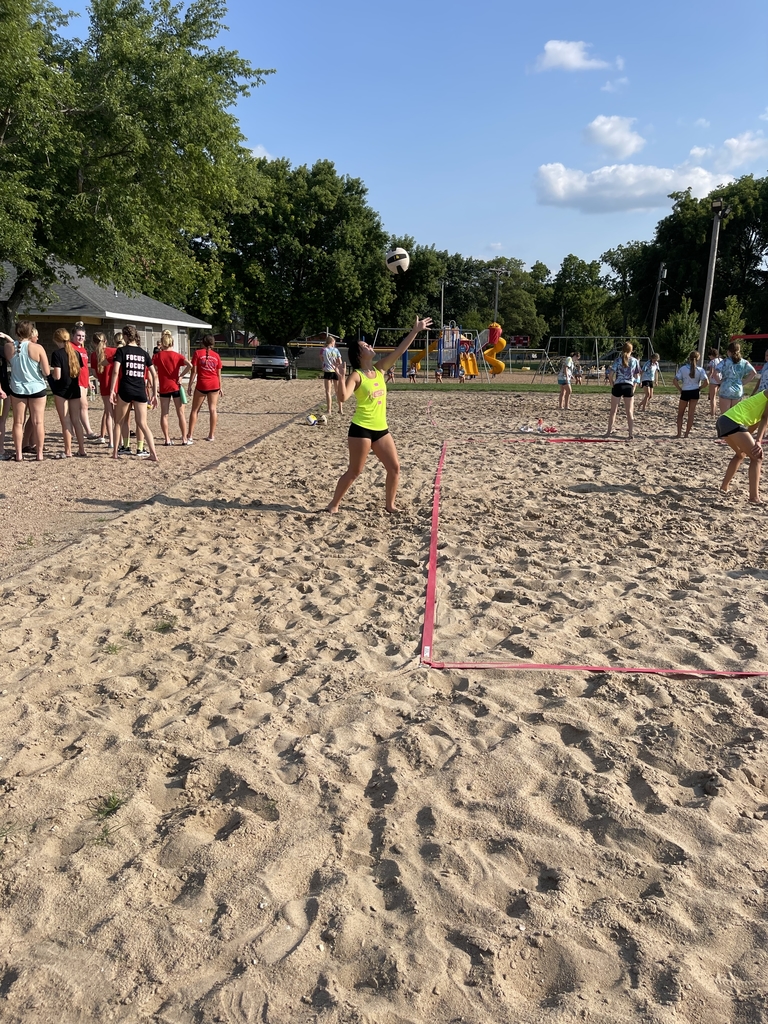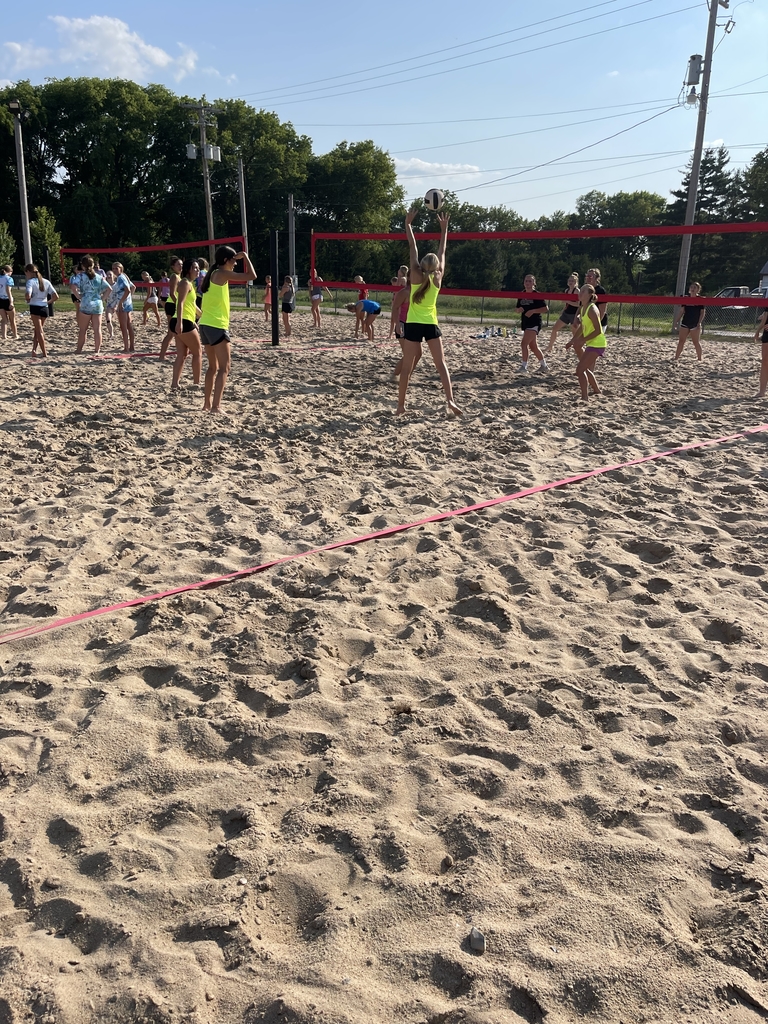 Reminder all girls interested in going out for volleyball in grades 9-12!! Volleyball team camp July 26th-30th @ Wilcox 9am-10:30


Weight room afternoon availability will begin Wednesday July 14th from 4pm-5pm. It will continue to be open in the mornings with the same hours, but will add afternoon session starting Wednesday.

Reminder that students in grades 7-12 must have a physical and parent consent form completed before participating in athletics.
https://bit.ly/3yyOh0d
.
https://bit.ly/3yvzvY6
Impact testing Gr. 9 on Aug. 9th, Gr. 11 on Aug. 10th, Gr. 7 on Aug. 12 & 13

The weight room will be closed Monday July 5th in observance of Independence Day. The weight room will be open only Tuesday-Thursday (July 6-8) next week. Hope that everyone has an enjoyable 4th with friends and family!

Falcon Nation: Information about ESSER III Funds. Can be found on the school website in the District Information and Covid 19 Folder. Survey about ESSER III spending.
https://forms.gle/dL3abkPUjk3mgQ128
Public feedback is encouraged.

Check out the Wilcox-Hildreth Cross Country team on their torch run.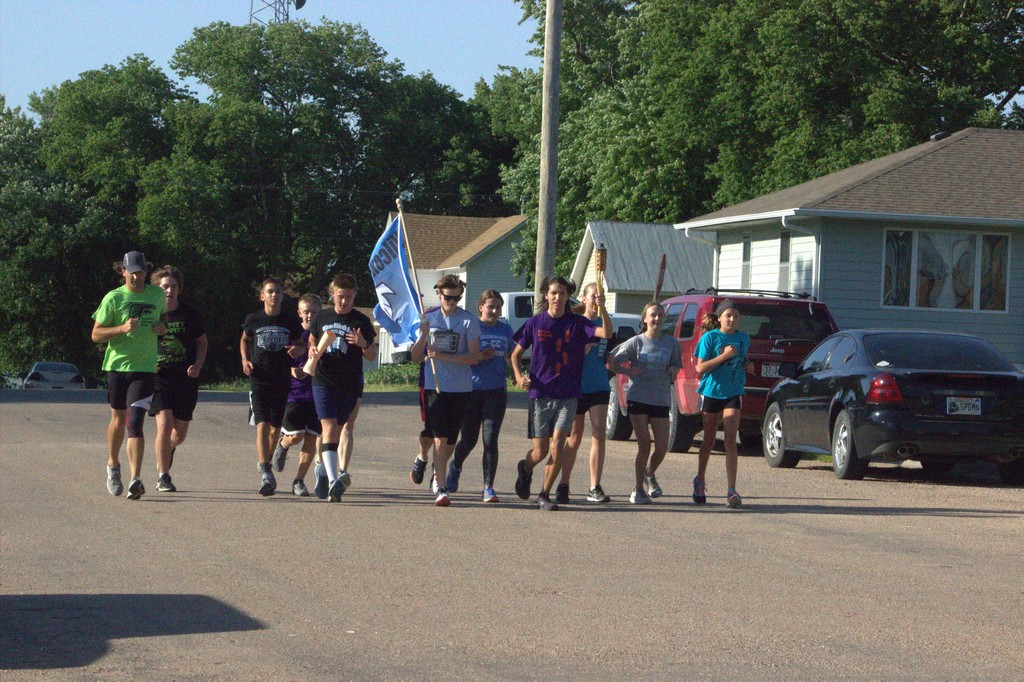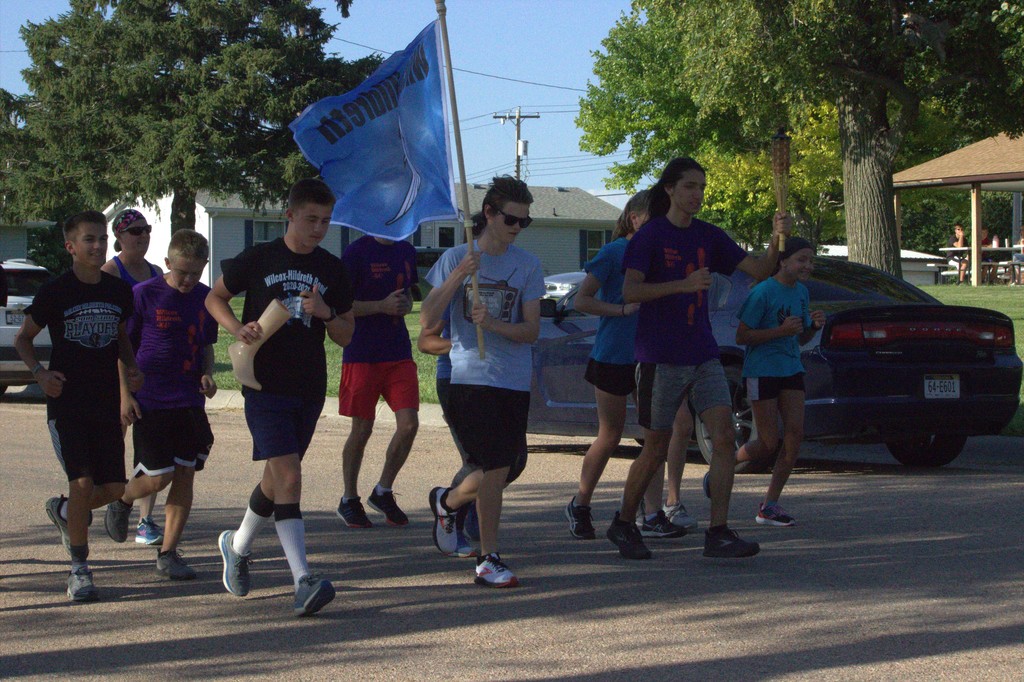 The Summer Lunch Program meal pick up will not be held on Monday, July 5th. Due to the observance of the 4th of July holiday, meal pick up will be TUESDAY, JULY 6TH from 11:30 -12:30.

Community Action School Supply Program. The sign up date for no-cost school supplies is July 13th from 8am-5pm at Westminster United Presbyterian Church at 109 North Colorado in Minden, NE., in the fellowship hall. You must sign up in person on July 13th. Distribution will be August 3rd from 10 am- 12 pm at Westminster United Presbyterian Church at 109 North Colorado in Minden, NE in the fellowship hall. Supplies must be picked up on that date- you can have someone else pick up for you. All sign ups and questions are confidential. Any questions can call Emily Wagner at 308-830-3808.

Esports or electronic sports: Wilcox-Hildreth is exploring the possibility of beginning an esports team. Students in grades 9-12 compete against schools from around the state in various online games. If interested checkout nebraskaesports.com. and contact Shannon Lovin at school.

Brooke Quadhamer playing in the New West All-Star classic tonight.