Congratulations, Rylee! We are so excited for your future!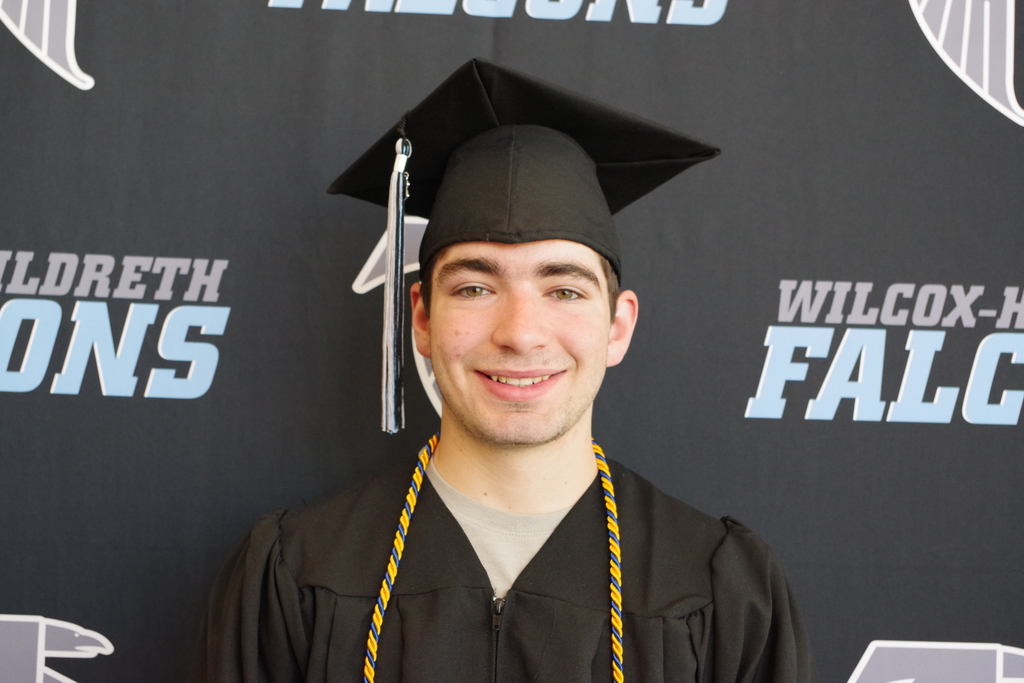 Congratulations, Alexi! We are so proud of you!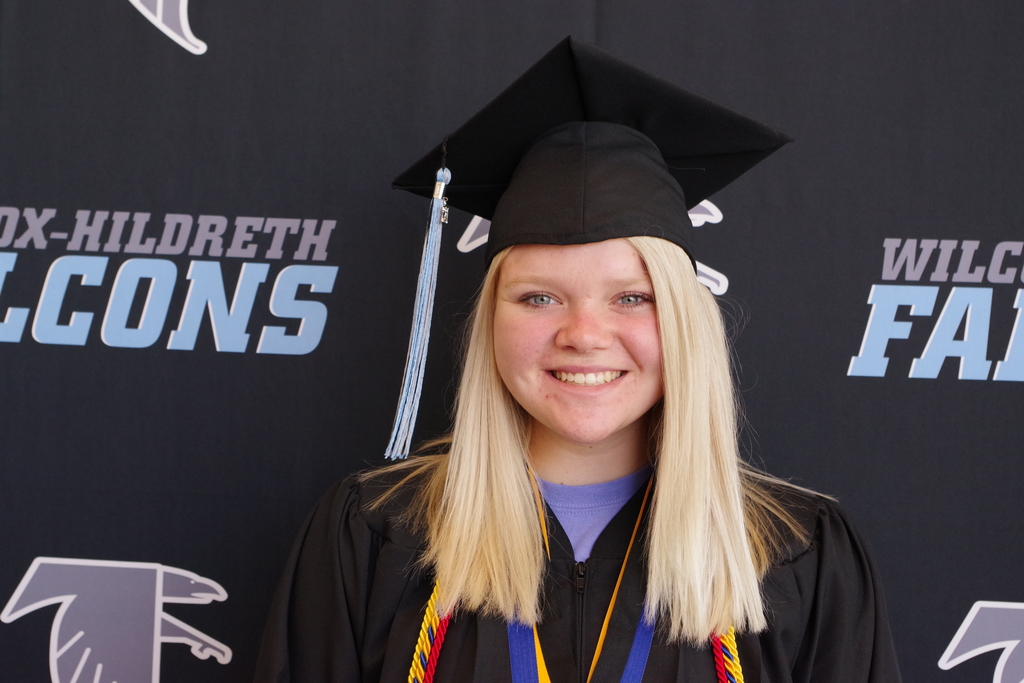 Congratulations, Evan. We are so excited for your future!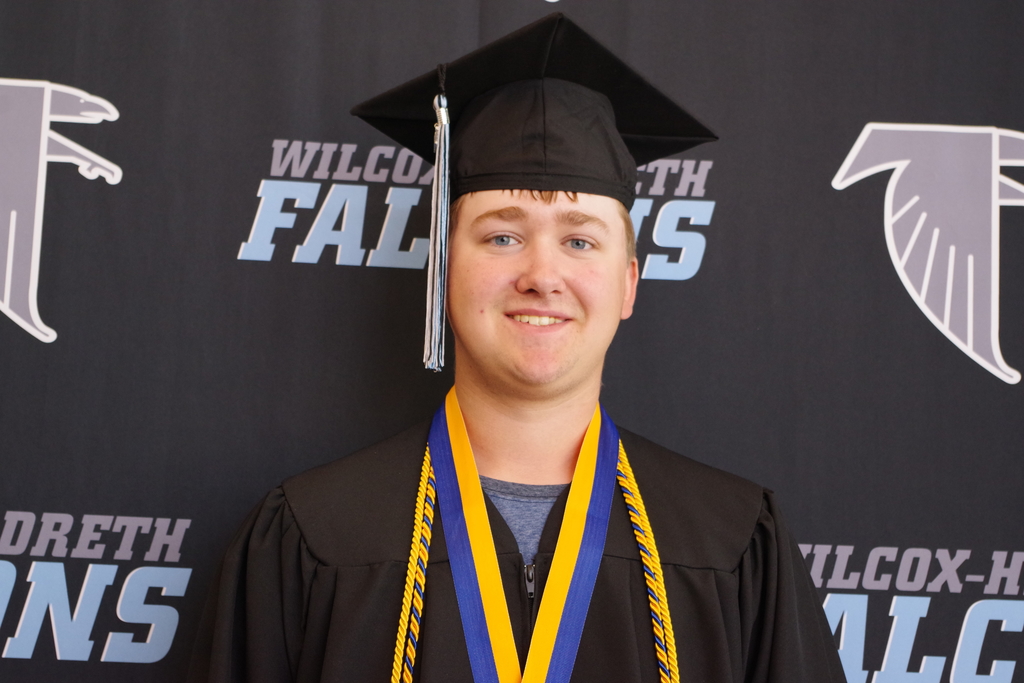 Congratulations, Natalie! We are so proud of you!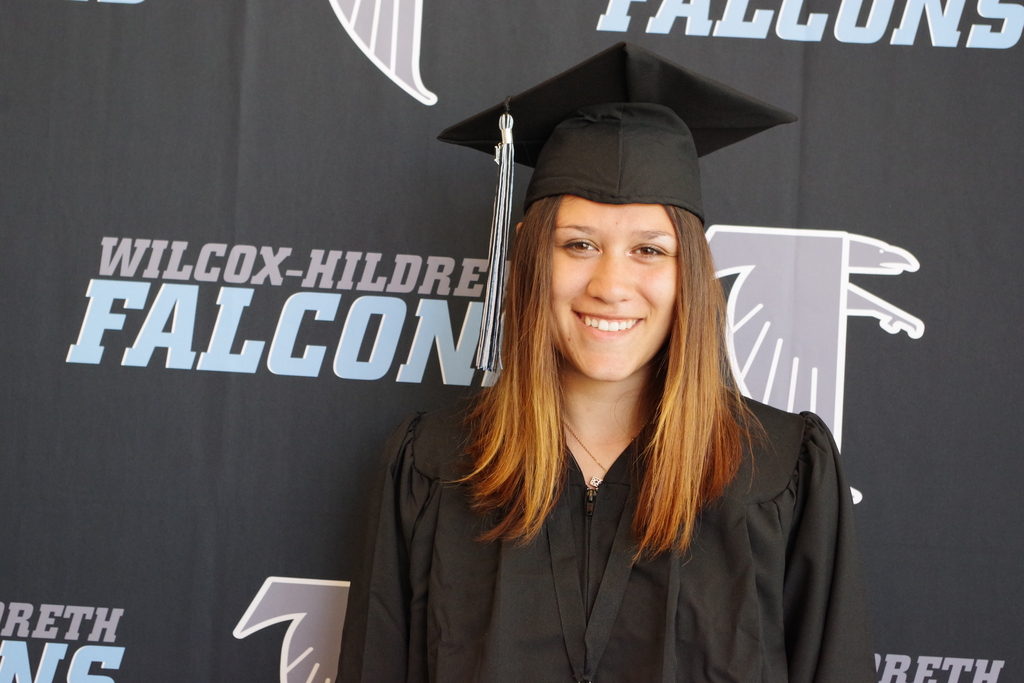 Congratulations, Harvey! We can't wait to see all that you accomplish!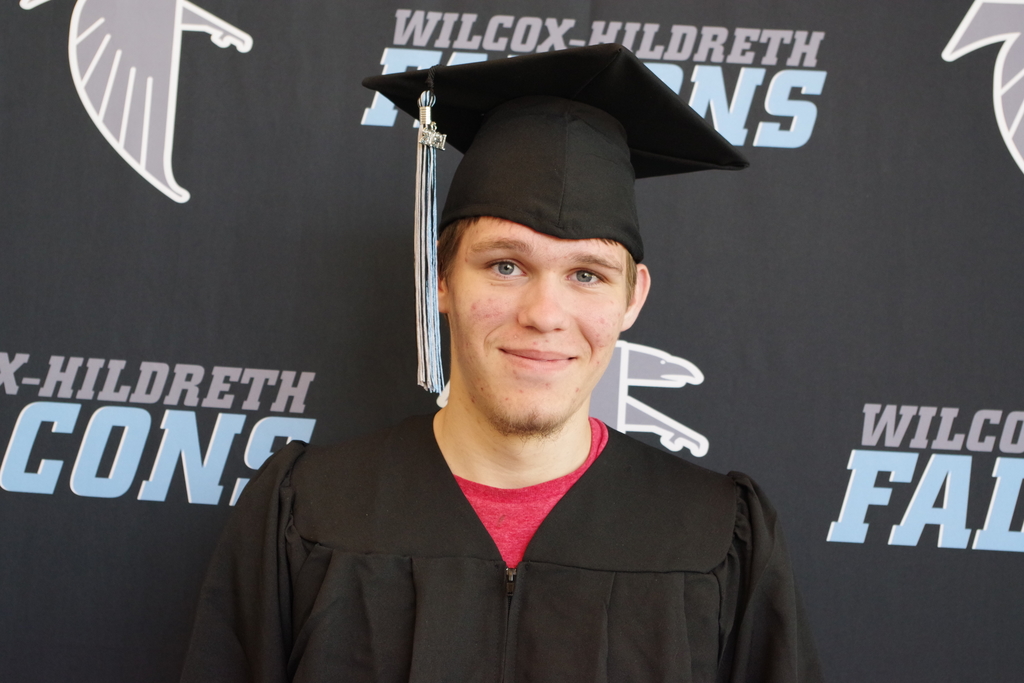 Congratulations, Jayden! We are so proud of you!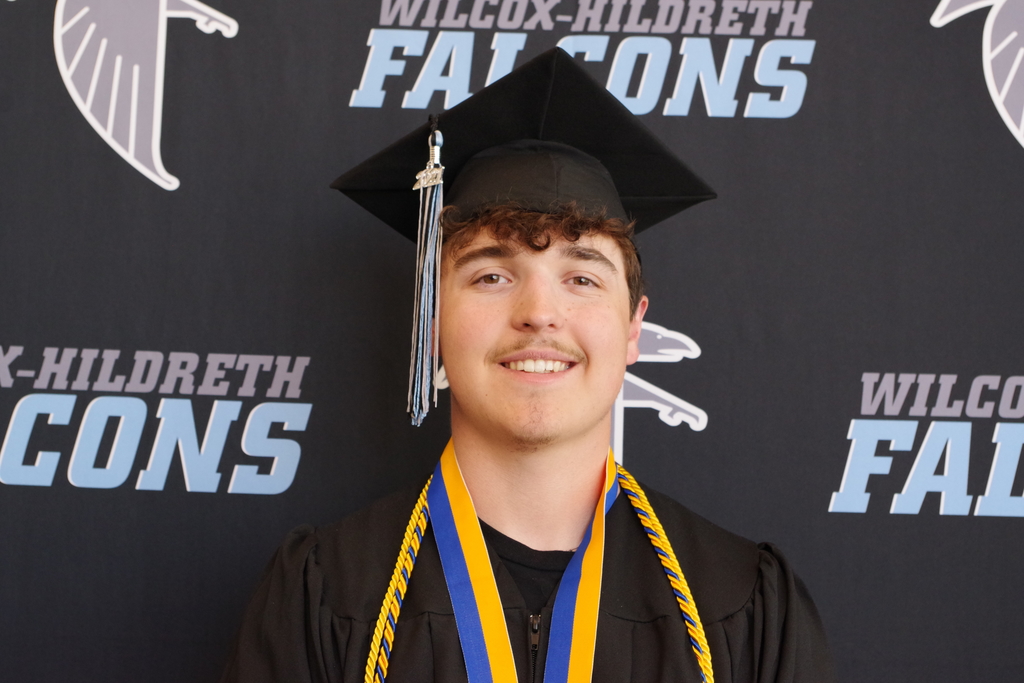 What a great day for a graduation parade! The school is so proud of all of their accomplishments. Graduation is at 10 am at the Wilcox site.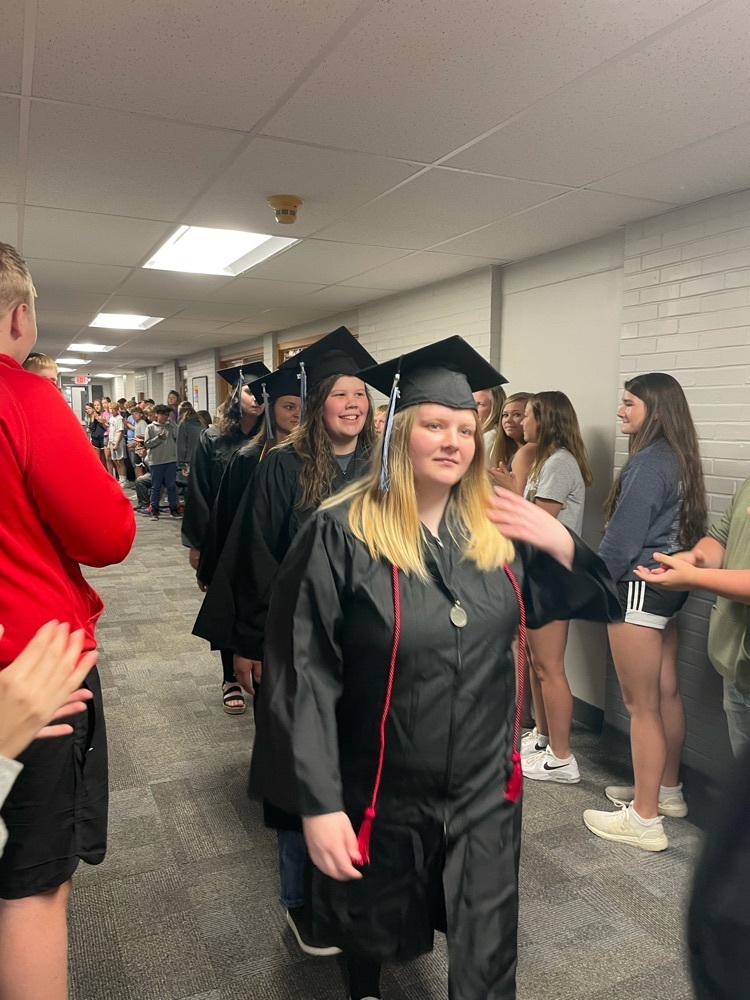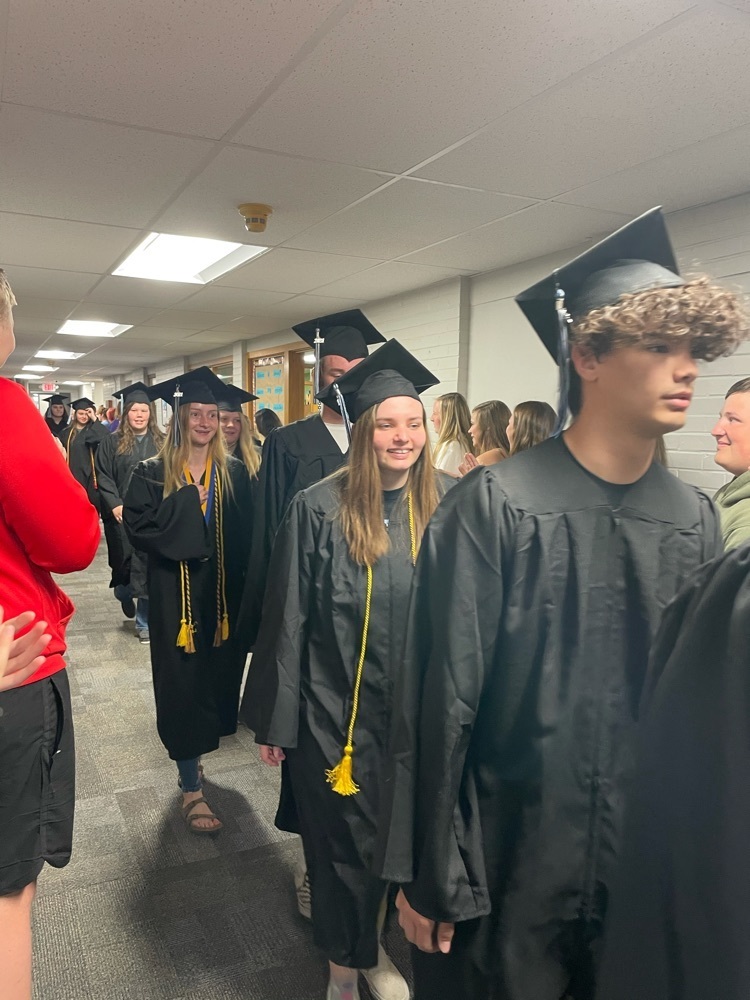 Diana Watson from CCC met with the sophomores and juniors to talk about the benefits of taking dual courses in high school. These are courses that count as high school and college credit.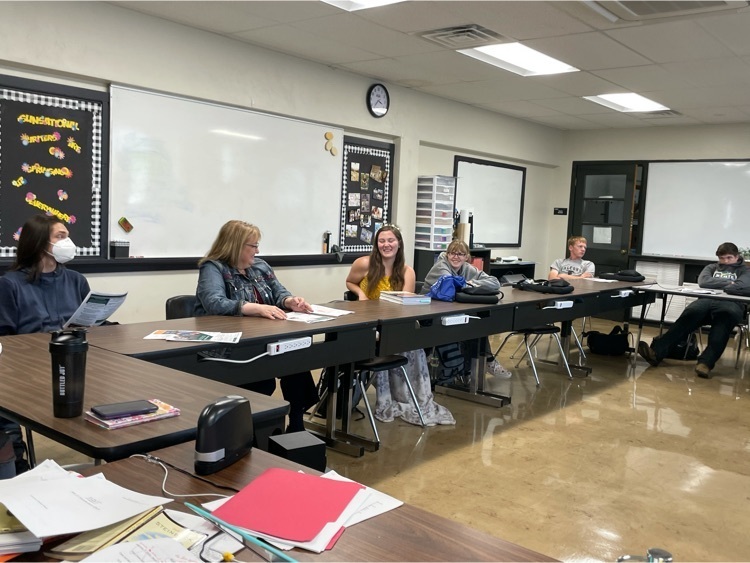 The 6th grade class had a fun day yesterday on our virtual field trip for this year's outdoor expo through Nebraska Game and Parks! We learned about invasive invaders, soundology, how to tile fishing knots, and how to make survival keychains!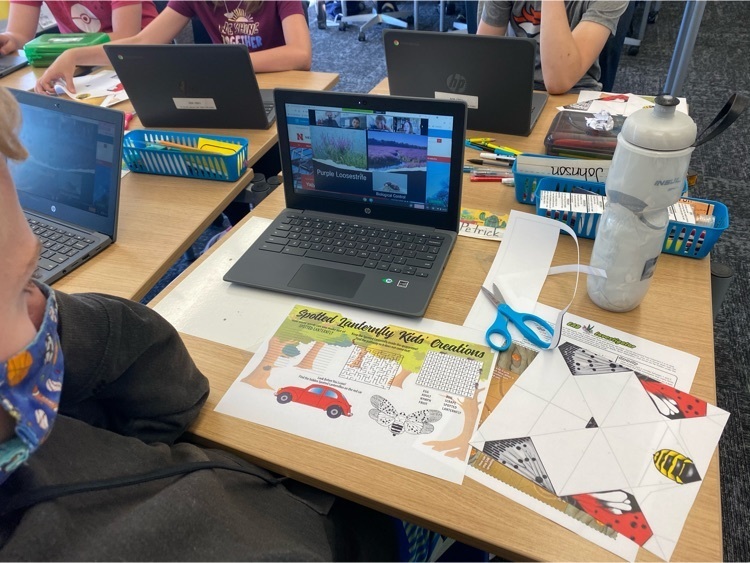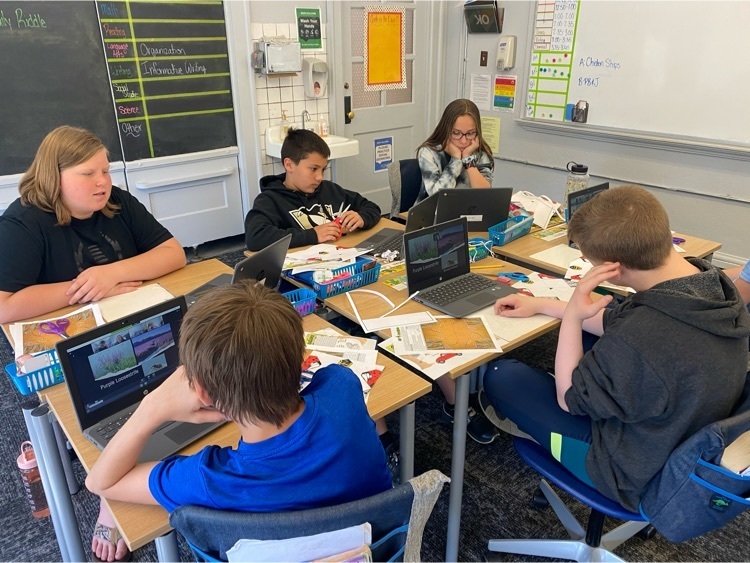 Falcon Nation: We are happy to welcome the public into the Wilcox building to see the new addition during an open house on May 27 from 5-7 p.m.

4th grade set a goal to have 75% growth on MAP testing. The classes overall average was 79%! This meant they earned an ice cream party!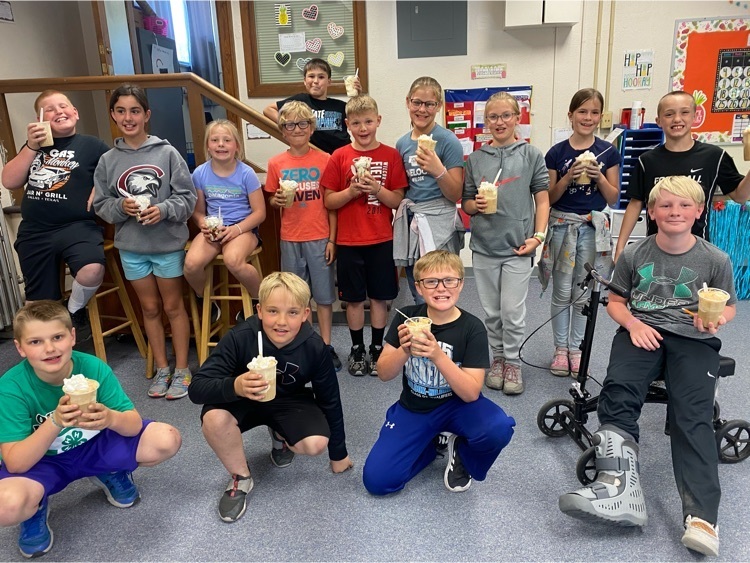 4th graders are enjoying chips and salsa while working on their Cinco de Mayo math packets today!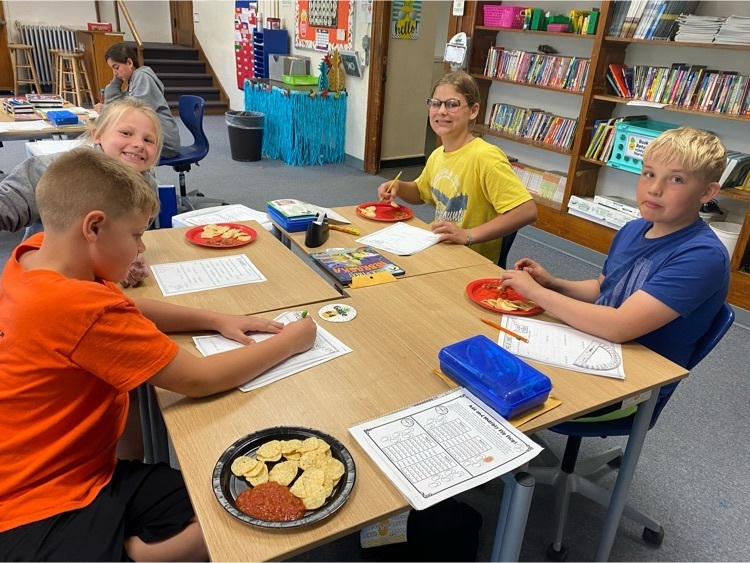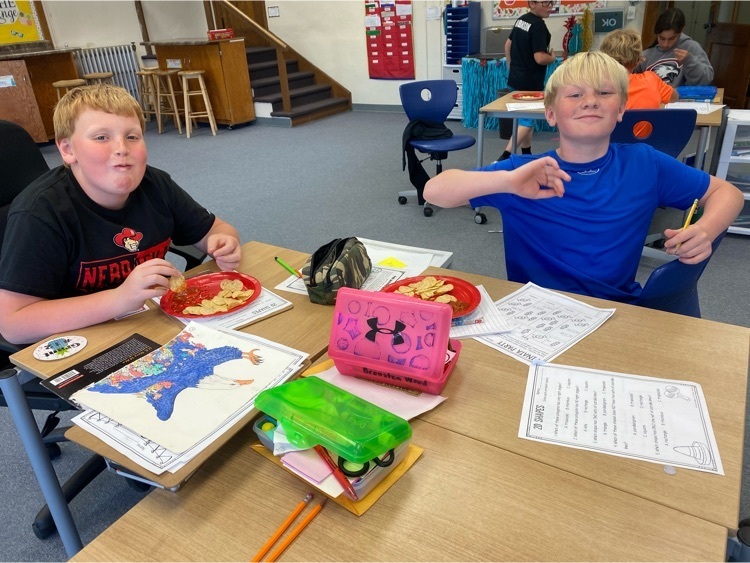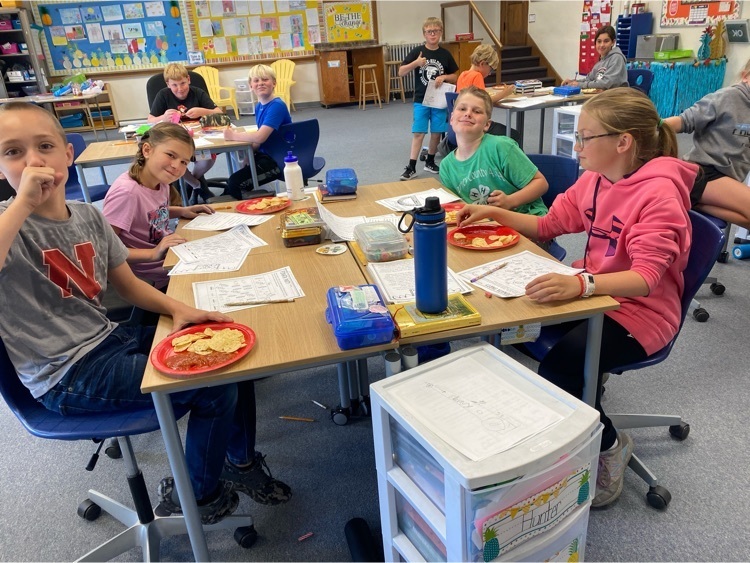 High School Football Players: Registration forms and checks for the EPIC camp at Harvard (June 23rd) are due to Coach Whipkey by Friday May 14th. If going to both the Harvard and Concordia camps, please make your check for $60; if just going to one of those camps, cost is $30.

Registration and payment for the Midwest Elite Basketball ($55 for Future Stars) and Wilcox-Hildreth Youth Basketball Camps (Boys and Girls in Grades 3-8..$10) are due back to Coach Whipkey by Friday May 14th. The 7-12th grade girls portion of the MEB camp will be from 8:00-10:00 AM on June 7-9. The Future Stars (boys and girls grades 3-6) portion of the MEB Camp will be held from 10:30-12:30 on June 7-9. The 7-12th grade boys portion of the MEB camp will be from 1:00-3:00 on June 7-9.

Second grade student Kayden Masters earned his they AR reading medal today!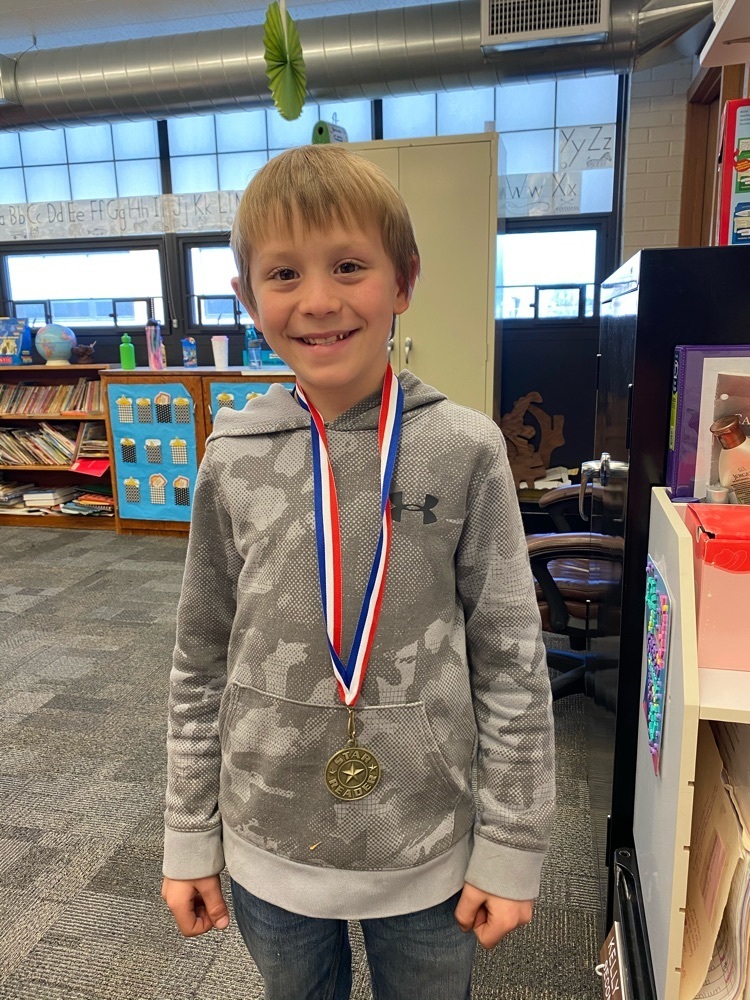 The K-6th grade students had a wonderful performance last night at the Spring Music Concert. This was Mr. Trausch's final concert to direct before his retirement. Thank you Mr. Trausch for sharing your love of music with so many students throughout the years.

This week we celebrate our teachers! It's Teacher Appreciation Week and a great chance to share our love for our teachers. Thank you teachers and paras for giving your best to our students each and every day.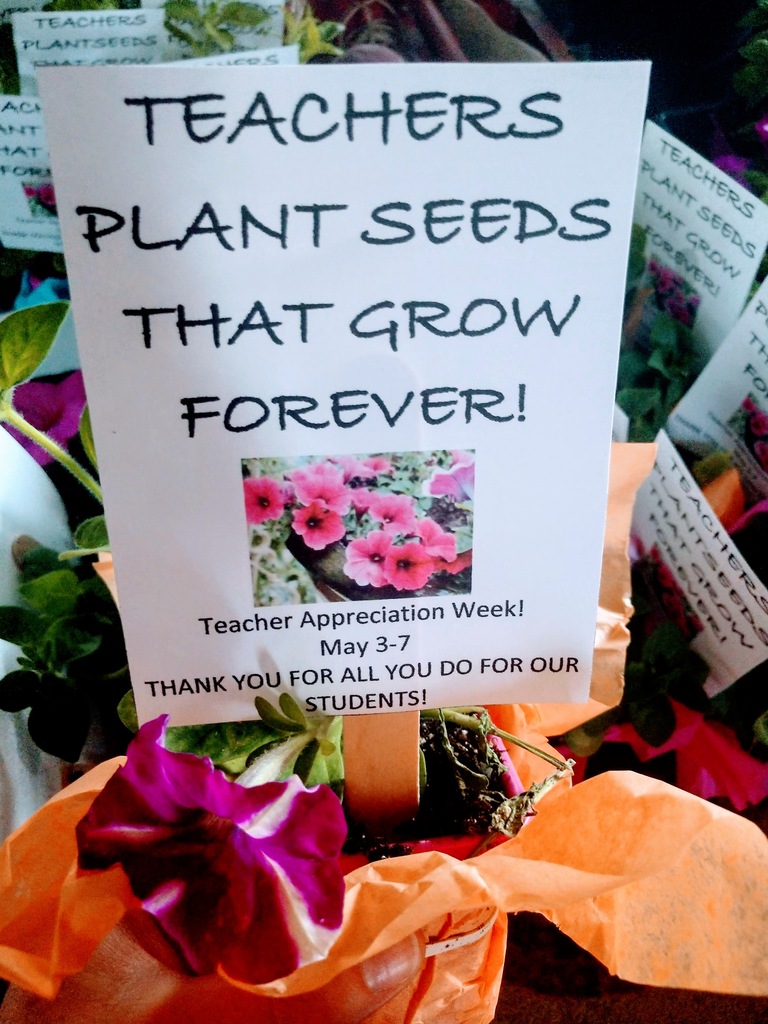 Seniors need to return library books on Tuesday, May 4th. All other library books are due at their respective buildings on Monday, May 10th.

Congratulations to Natalie Billington! Natalie broke the Wilcox-Hildreth Shot put record once again with a throw of 37-02.75! Natalie placed 1st in Shot put at the FKC track meet on Friday. Great job Natalie!

The Wilcox-Hildreth Boys' and Girls' Basketball teams will be hosting their annual Youth Basketball Camp for all boys and girls entering grades 3-8 on May 25th-26th at the high school in Wilcox. On Tuesday the 25th and Wednesday the 26th these camps will coincide with the Youth Volleyball camp. Camp times are as follows: Grades 6-8: 8:00-9:30 AM Grades 3-5: 9:45-11:00 AM. Cost for the camp is $10 (checks only); this money will go towards the purchase of a camp t-shirt. Please make checks out to either Wilcox-Hildreth Boys Basketball or Wilcox-Hildreth Girls Basketball. Registration and payment is due by May 14th to ensure that t-shirts arrive by the start of camp. Contact Coach Whipkey or Coach Nelson with any questions.